New Year's Day promotion: 20% discount on all products,
Discount code:C20OFF
STOGA Cooperation is a leading developer and manufacturer of high-performance gaming controllers worldwide. Professional and casual gamers prefer it since it provides superior accessories and configurable gaming controllers for consoles and PCs. They focus on our customers' needs to create the most inventive and cool controllers possible to assist you in becoming the best player you can be. They are rapidly expanding—they sales the best Nook JoyPad Controller for Switch at a very reasonable price.
New Year Discount
Although Black Friday 2021 has passed and New Year sales now start from January 31, 20% Sale on all products. (Discount Code: C20OFF) There are still a few Joypad Controller deals to be had. After all, you can never have too many Joypad Controllers in your collection, so if a decent offer is still available, you might as well get one.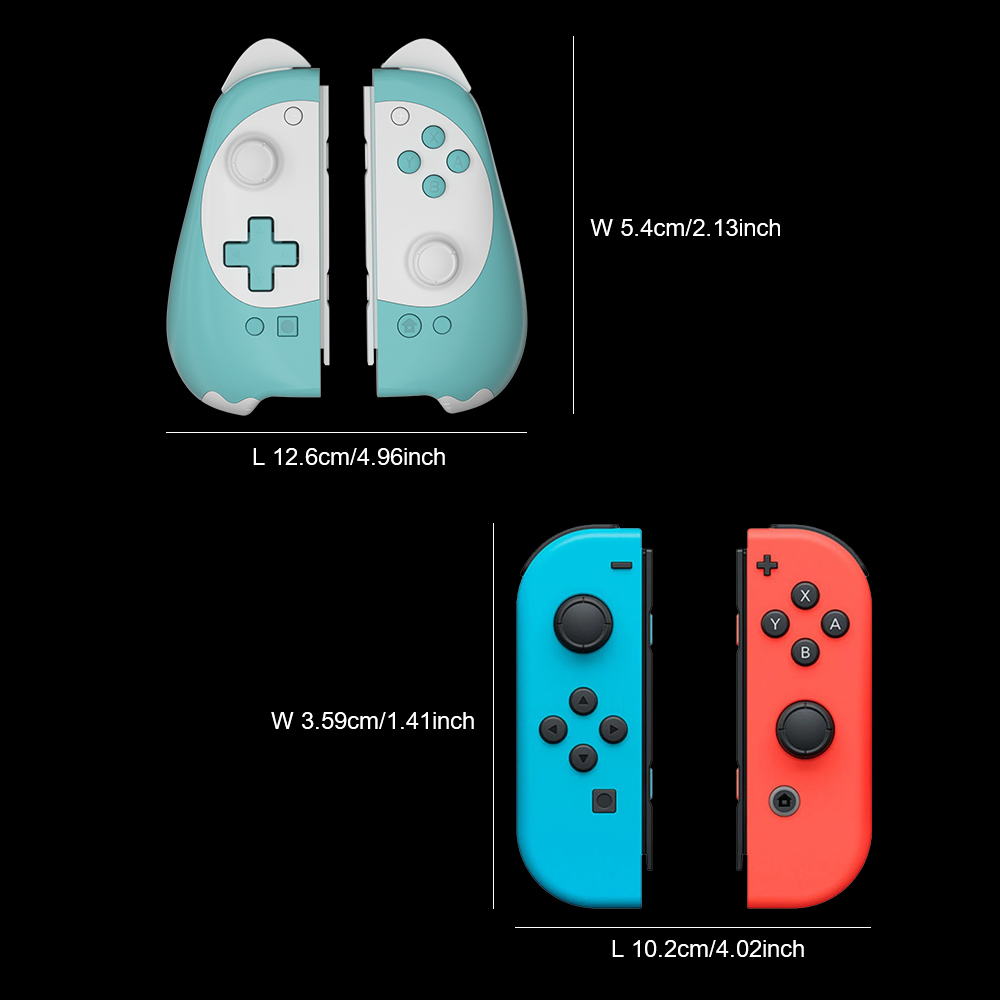 Joypad Controller
The Nook One Elite Series Controller is an excellent option if you're looking for a high-quality wireless gamepad controller. The Pro Controller has an ergonomic design that is comfortable for your hands and gaming alone. It features a Share button that will let you quickly capture gameplay footage to share with friends and family. The DualSense Wireless Joypad Controller also features an improved d-pad compatible with Windows and IOS systems.
The Joypad Controller for Nintendo Switch lacks many of the features of the first-party Joy-Cons. It requires you to turn your console manually, and its IR support is limited to a few games; it doesn't have a remote control, which is convenient but isn't essential. One of the best options if you don't want to spend money on a new controller, though.
The Nook JoyPad Controller replaces the actual gamepad controller and allows you to play PC games on your mobile device. It features a driver that recognizes your Android device as a Windows gamepad. The app features a realistic look and feel, and it can accommodate up to 4 players. You will need to set up your network parameters to use the app, but once you've set up the network, it will automatically set itself up and work.
The Nook Joypad is available in fun colourways. It aims to mimic the Super Famicom colour scheme, the Japanese version of the Super Nintendo Entertainment System. While the Nook Joypad is not as comfortable as the real Joy-Con, its ergonomics are better. The Nook Joypad is curvier on the back, while the real Joy-Cons have a flat back. These are both important features for a gamepad controller, so it's worth the extra money to try one out.
Types of Joypad Controllers
Fortunately, there are two types of joypad controllers. The MAXJoypad is designed for adult users, and the Nook has a more traditional gamepad for kids. It offers an improved grip and excellent battery life and is compatible with 32-bit and 64-bit systems. If you're looking for a more traditional joypad controller, the Nook Controller for the Switch is the best choice.
The Nook Joypad controller is a high-quality gamepad that provides many perks to its users. The Pro Controller has better analogue sticks, USB-C charging ports, and customizable macro/turbo buttons. However, it has some drawbacks. It may not suit everyone, but it's a good option if you're looking for a traditional gamepad. It also has excellent battery life.
The wireless Joypad controller is compatible with Windows 7, and its multi-functionality allows you to use it as a handheld or pro controller. It also supports the host wake-up function and has a 6-axis gyroscope. If you're tired of sleeping, the wireless Joypad can wake you up with a click of your thumb. You can play games without the need for a cable. There are many other ways to control the game with a wireless joypad.