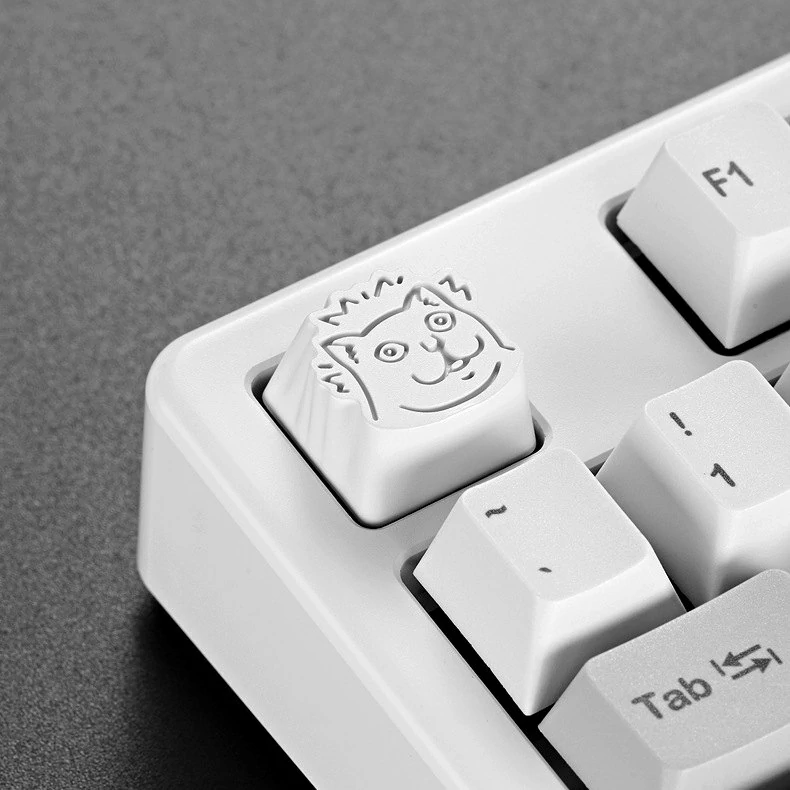 Player personalized keyboard equipment-Cute pet cat shape, just like you have a cat on the keyboard, the keyboard adds more fun.
Strong compatibility-The bottom of the keycap adopts the keyboard universal cross fixed structure. It is compatible with most mechanical keyboards, cherry, gateway switches, MX switches and kailh switches.
Special design-The cute cat is the keycap of the prototype design. The shape is novel and unique.
Elaborately crafted-Using weeks of meticulous sculpting. Ensure that the details of the keycaps are restored one by one with the cute cats, and the high-end coloring technology makes the keycaps more textured.
Gifts for game lovers-The perfect birthday gift for game lovers. Very suitable for game lovers and those who like custom keycaps. The product uses high-end packaging, so it is the first choice for gifts.