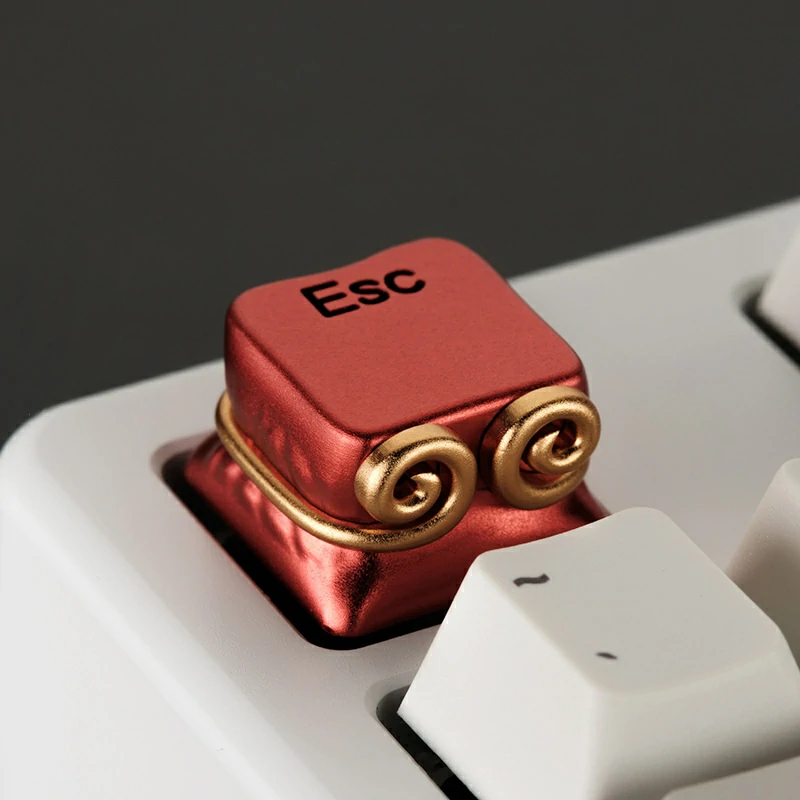 Player personalized keyboard equipment- Suitable for MoBa and FPS gamers. If you are a fan of fairy tales. This will be your best choice.
Strong compatibility-The bottom of the keycap adopts the keyboard universal cross fixed structure. It is compatible with most mechanical keyboards, cherry, gateway switches, MX switches and kailh switches.
Special design-Monkey King's golden hoop is a prototype designed keycap. The shape is novel and unique. The keycaps can be designed with light transmission to add more functions to your keyboard!
Exquisite carving-Use several weeks of careful carving. Make sure that the keycap details are restored one by one with Monkey King's golden hoop.High-end coloring technology makes the keycaps more textured.
Gifts for game lovers-The perfect birthday gift for game lovers. Very suitable for game lovers and those who like custom keycaps.  Products in high-end packaging so they are the first choice for gifts.