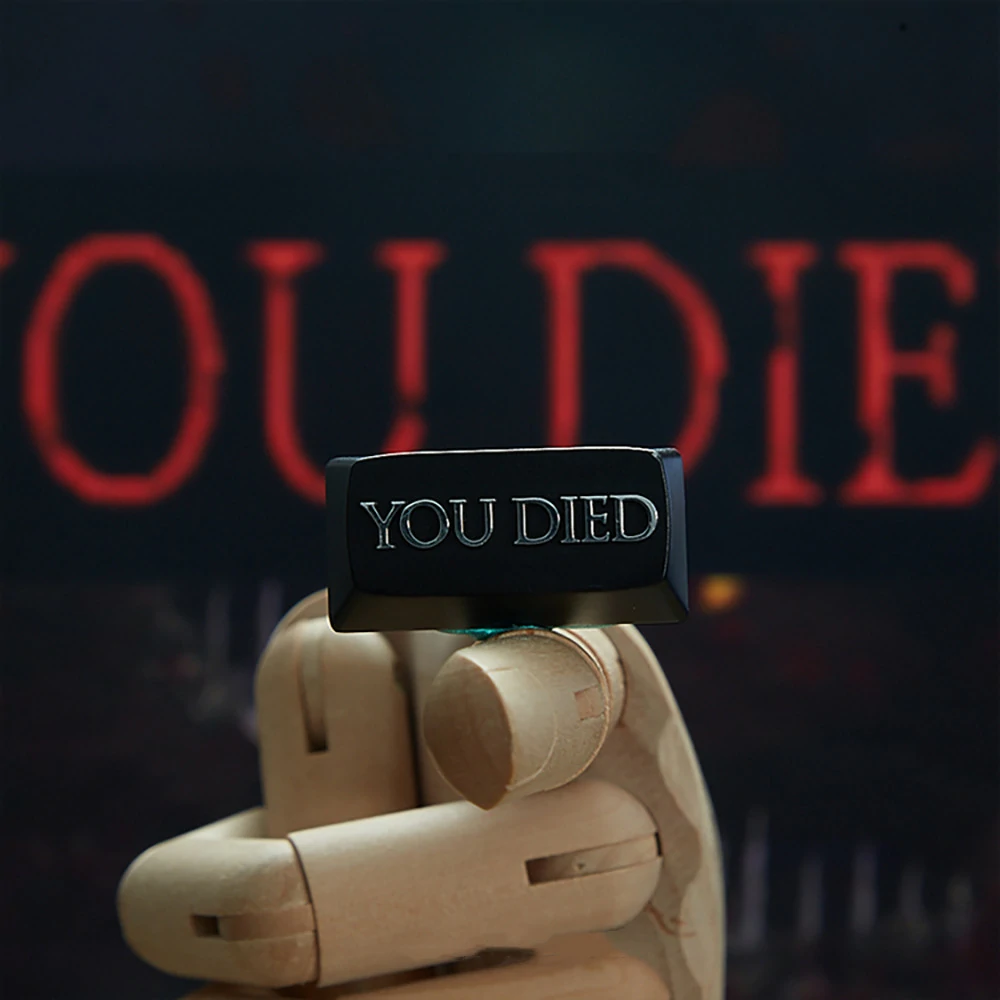 The keyboard equipment tailored for players-the cool letter keycaps will help you find the specific backspace function key immediately.
A stronger sense of operation-press the keycap, the game experience is stronger. When you press the button, it feels great! This keycap will make you feel that the mechanical keyboard is more maneuverable because it will give you rebound feedback.
Novel and Unique in Shape-The keycap is specially designed with the word design of YOU DIED. The black appearance is very cool, very suitable for young gamers. Wear this keycap to make your keyboard more personalized than ordinary keyboards.
Elaborately carved-use weeks of careful sculpting to ensure the size of each letter. Every detail is perfect.
Gifts for game lovers-perfect birthday gifts for children, teenagers, friends and adults. It is very suitable for keyboard lovers, electronic players and those who like custom keycaps. The products are unified and high-end packaging, the first choice for gifts.