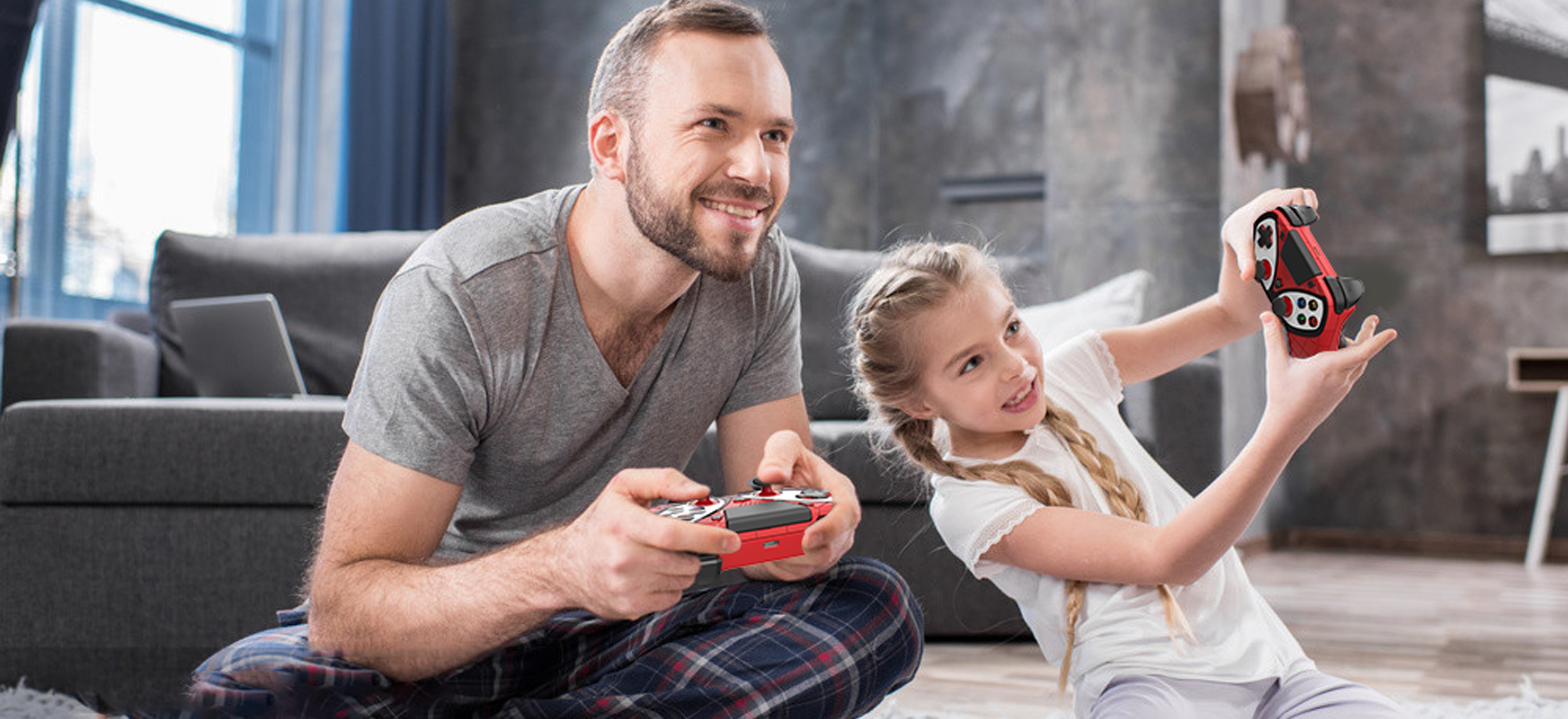 DAZZLING AND INDIVIDUAL: With built-in LED color breathing light, it is dazzling and individual when you play games at night.
STRONG ANTI-INTERFERENCE: Applied with high-performance Bluetooth wireless connection technology, it provides a reliable signal within 8 meters without delay and no dropout. It has strong anti-interference and will not be affected by other wireless devices. Driver-free, automatic connection, no tedious code matching process.
MOTION SENSOR: Equipped with a 3D acceleration sensor and G gyroscope sensor, with a six-axis sensing function, it will provide precise speed, position, accurate control, and rapid start/stop motion.
DUAL VIBRATION: Enhanced asymmetric dual-motor vibration gives you an immersive realistic gaming experience while boosting performance.
PROGRAMMING SUPPORT: You can map frequently used action keys or key combinations and program to the back buttons to improve the gaming experience.
DUAL AUDIO CONNECTION: Equipped with a speaker and 3.5mm headphone jack, the audio signal of the game can be output through the speaker or your headphone as you like.