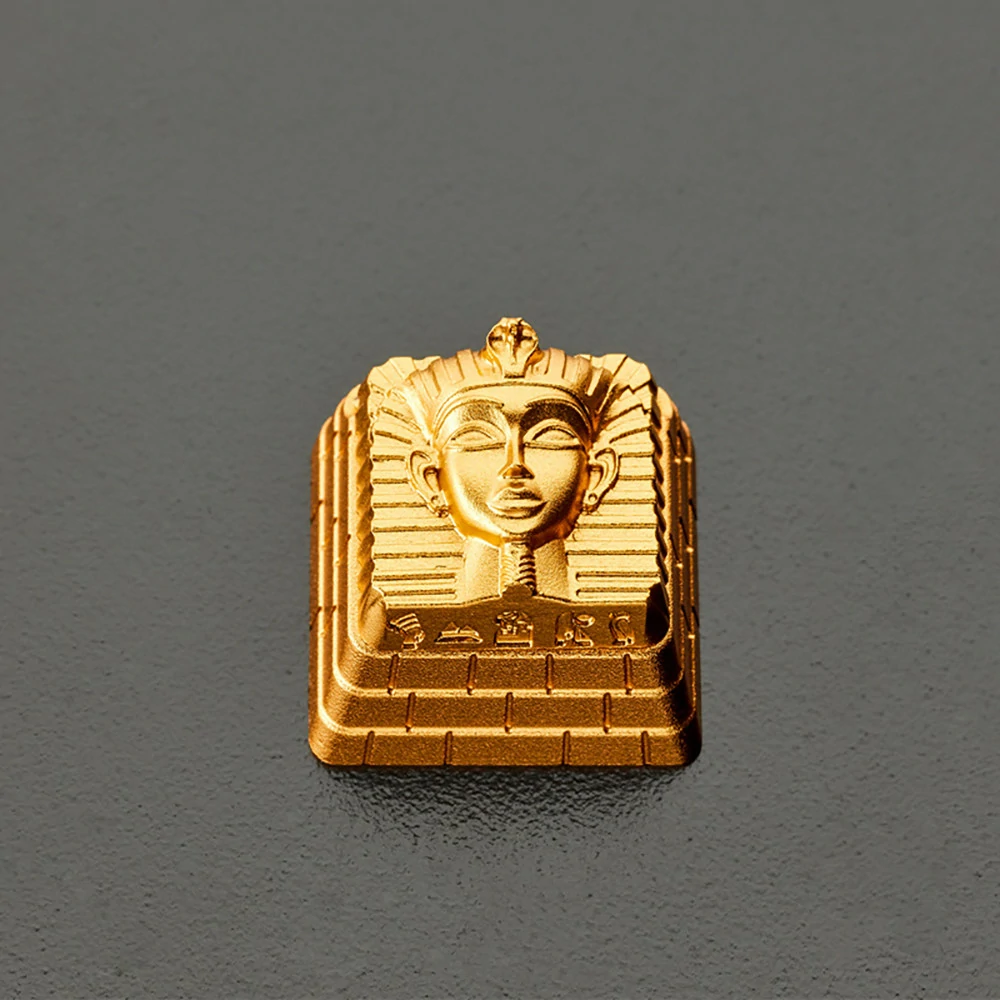 Tailor-made keyboard equipment for players-distinguished letter keycaps will help you find the specific backspace function key immediately..
Stronger sense of operation—pressing the keycap gives you a stronger sense of gaming experience. When you press the button, it feels great! The eye of Horus keycap will make you feel that the mechanical keyboard is more operability, because it will give you rebound feedback. Its color is golden, highlighting your nobility and elegance.
Extraordinary texture—The eye of Horus keycap is made of durable aluminum alloy. We use five-sided sublimation technology to brush unique eyeglass patterns on the metal keycaps. This makes the design of the keycap bright, clear and durable. The metal keycap is made of aluminum alloy, which is not easy to rust and corrode. Compared with PBT keycaps and ABS keycaps, they can be used for a longer time.
A gift for game lovers-a perfect birthday gift for children, teenagers, friends, and adults. It is an ideal choice for keyboard lovers, electronic players, and those who like custom keycaps.