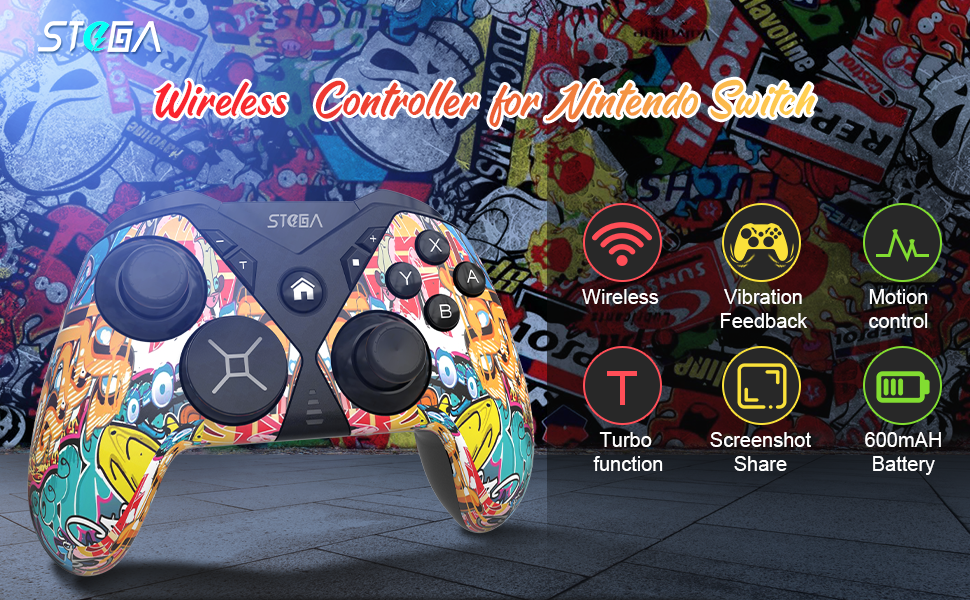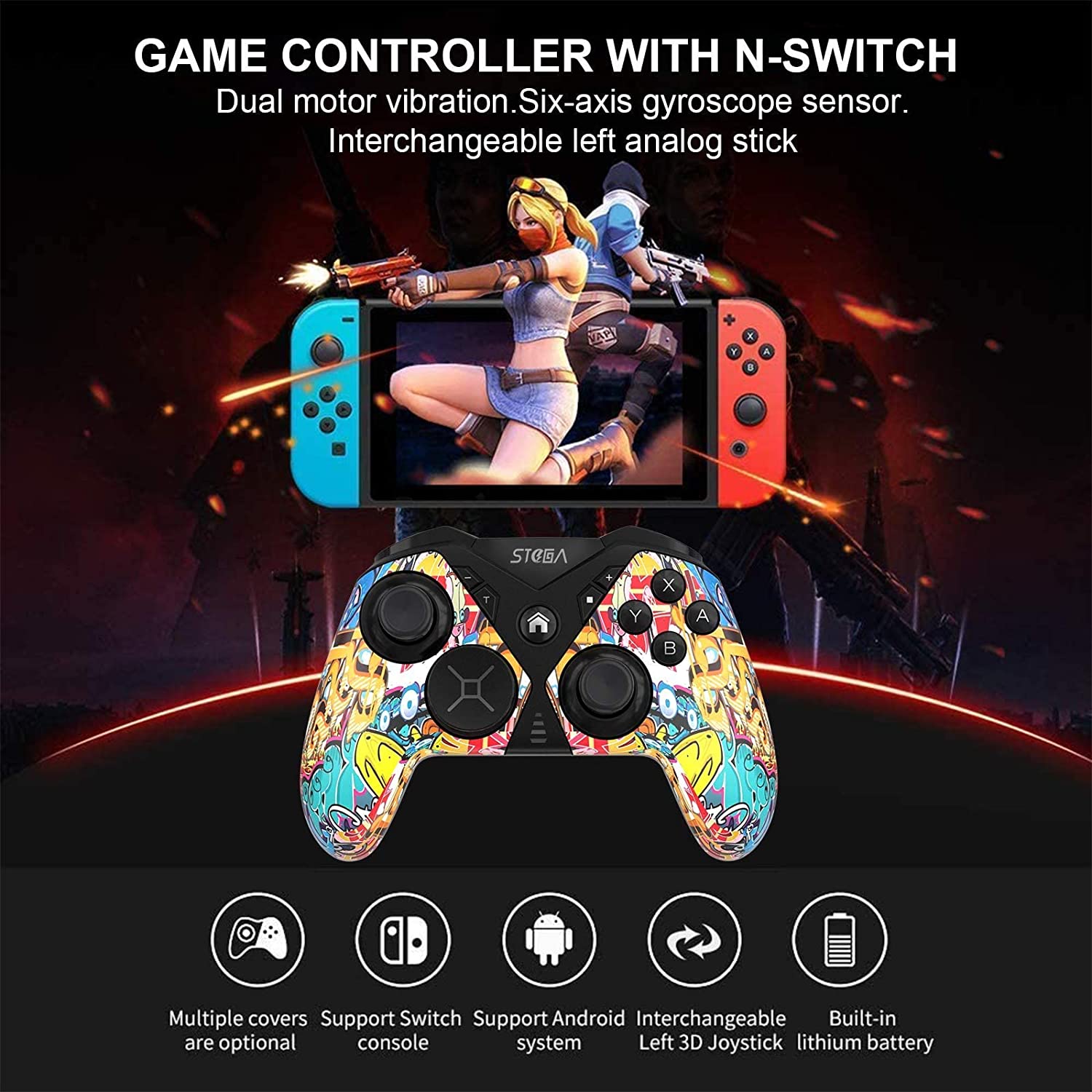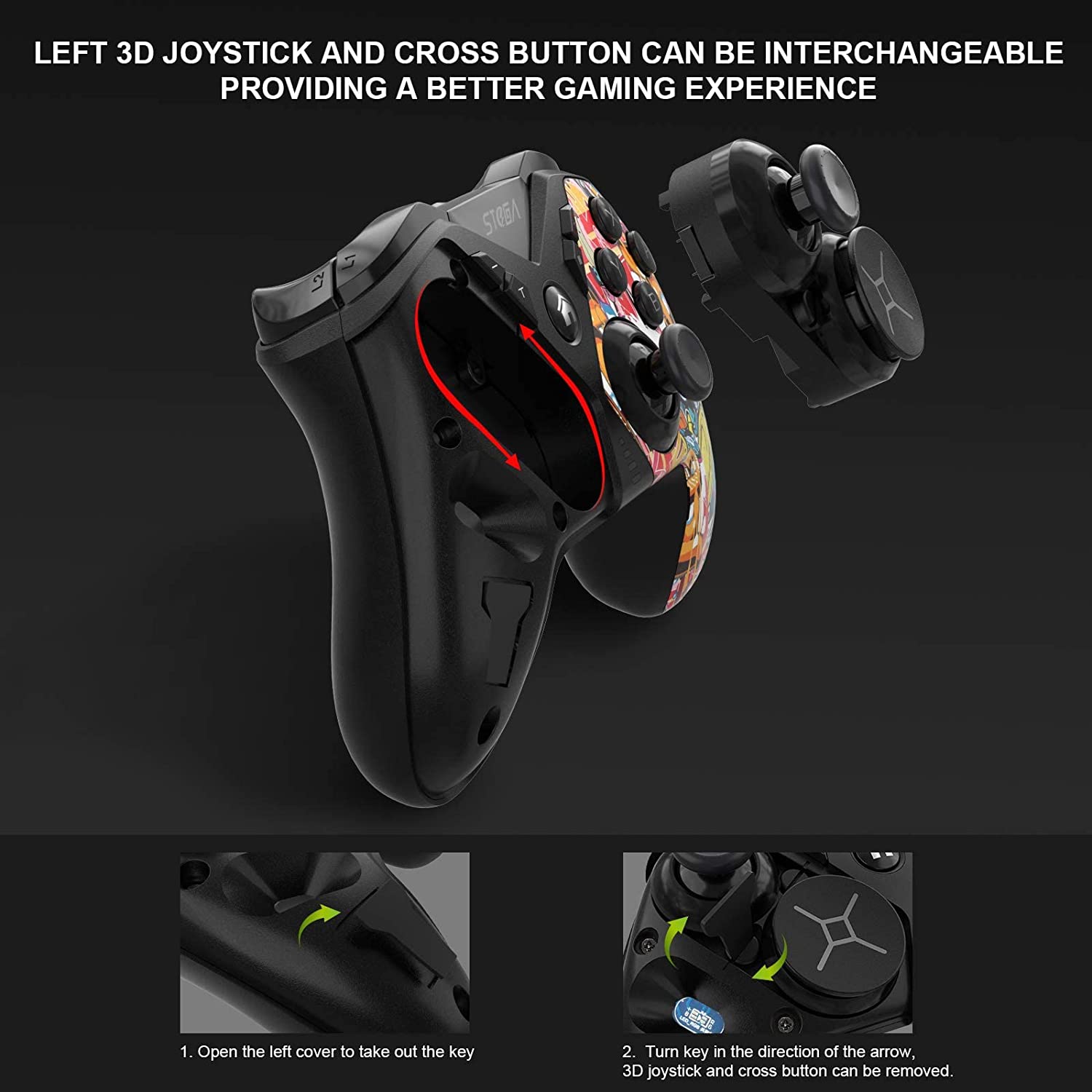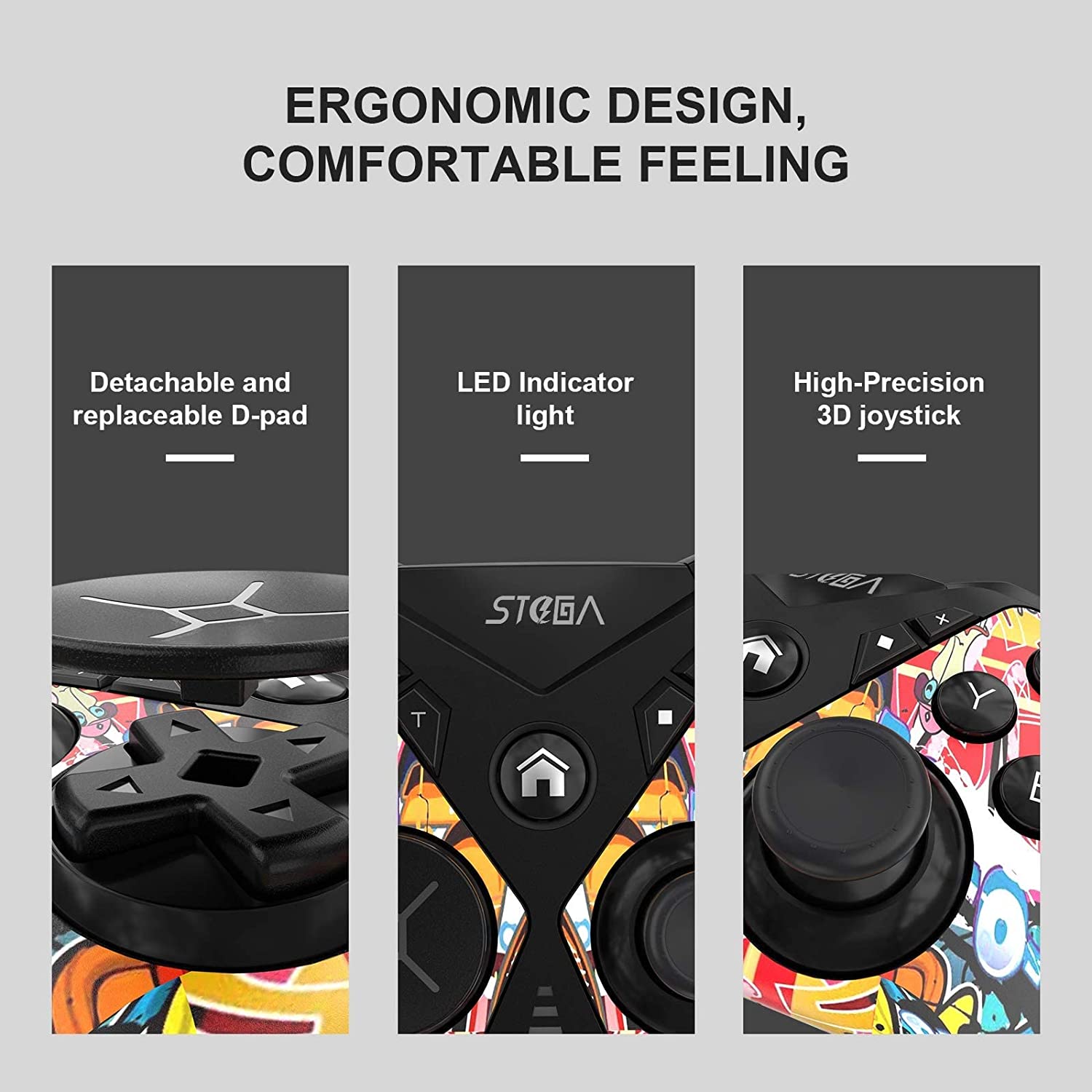 【Turbo & Transform Button】This controller for switch supports turbo mode, which is used for Shooting Continuity games. The replaceable 3D joystick and cross-function buttons of the Switch professional controller can change the layout of the controller according to your personal habits.
【Stable Connection & Multiplayer Game Mode】Our game controller is easy to set up with a fast and stable connection with wired or wireless connections. Has a lightweight modern design and an ergonomic. It also supports multiplayer games, allowing up to four people to play simultaneously.
【7-10 Hours Working Time & Macro】STOGA Pro Controller Switch has a built-in long-life battery. With only two hours of charging time, the controller supports 7-10 hours of continuous gameplay. The gamepad comes with buttons M1, M2, N1, N2 custom programming on the back.
【Motion Control & Vibration】With 6-Axis Sensor Gyro for switch pro controller is capable of extremely precise control on position, speed and operation, rapid start/stop motion Immersive vibration effect allows you to feel more realistic battle scenes in the game.
【High Compatibility】STOGA Wireless Switch Controller is a controller specifically designed for Nintendo games. The skins on this Switch professional controller are interchangeable, bringing you a variety of designs to suit your personal style. This Switch controller is the perfect gift for home entertainment, party and game lovers.