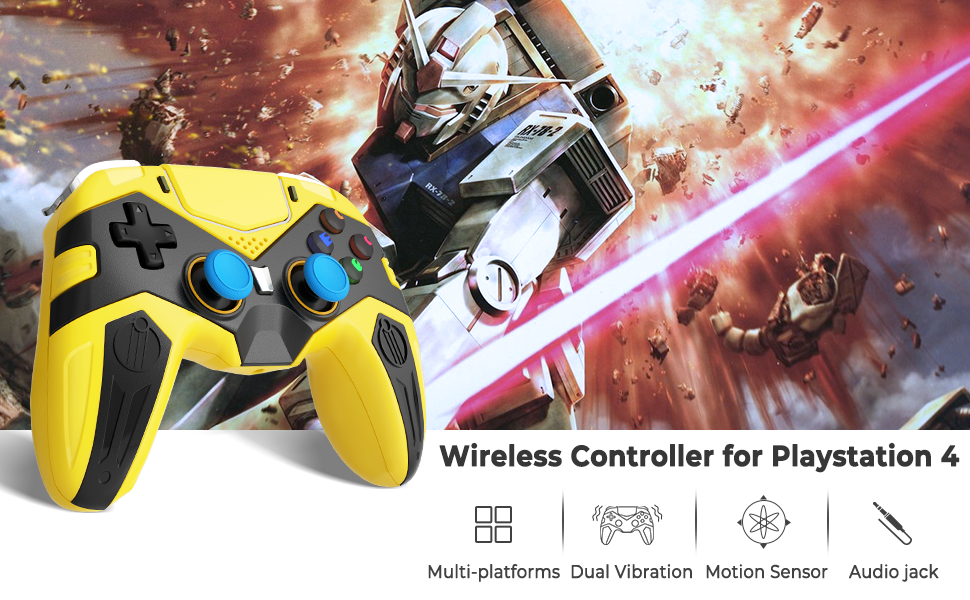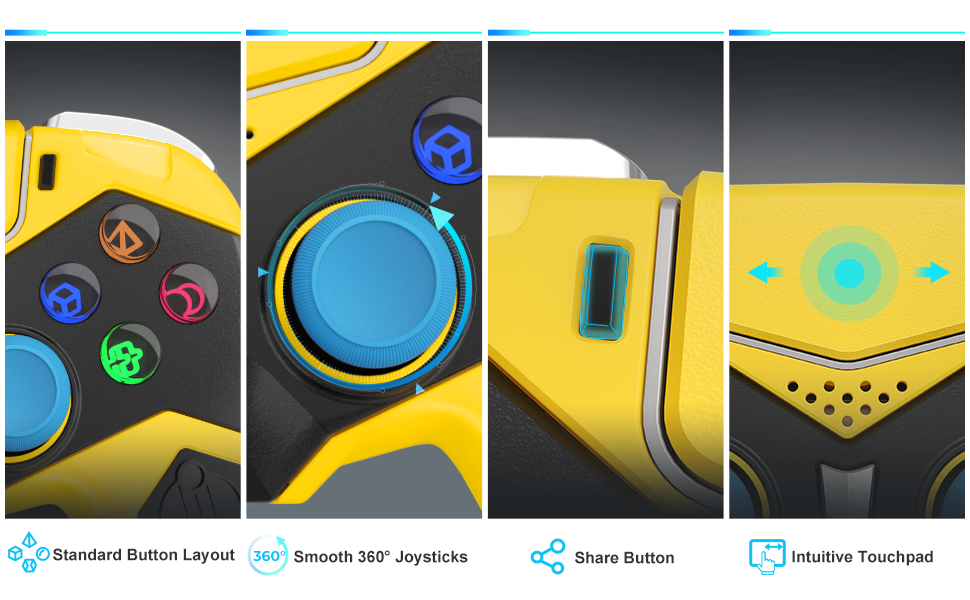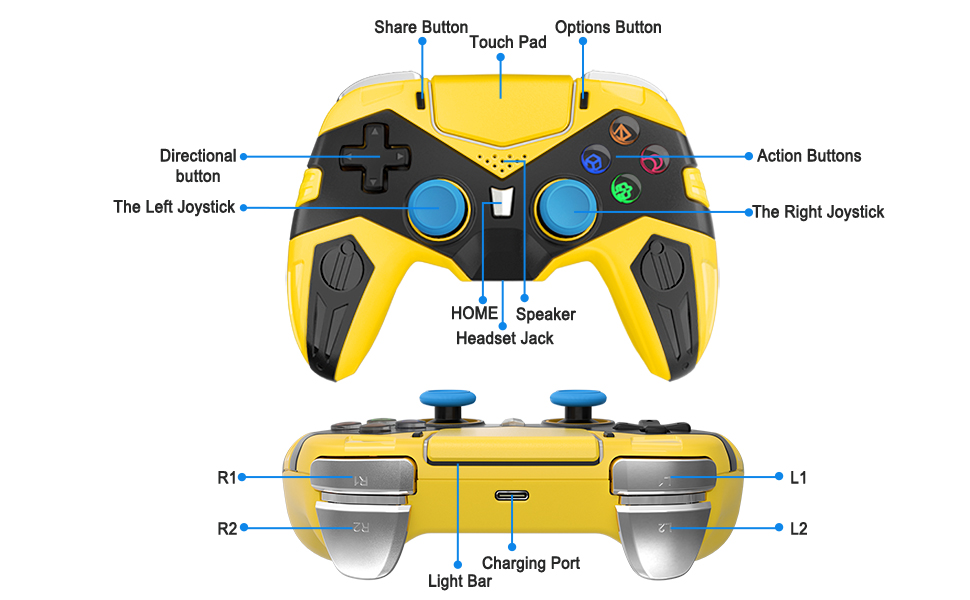 The product is mainly suitable for Ps4 game consoles, compatible Ps3 game consoles, and PC computers with iOS 13.0 or higher to connect to and use for game operations.
Adopting high-performance wireless connection technology to provide reliable signals within 8 meters without delay and without dropping the line,
Strong anti-interference, will not be affected by other wireless devices. Driver-free, automatic connection, no need for tedious code matching process.
 Built-in LED colorful lights.
Built-in 3D acceleration sensor and gyroscope sensor, with six-axis sensing function.
Equipped with speakers and 3.5mm headphone jack, which can output game audio signals through the controller's speakers and headphones.
The structure accords with ergonomics and feels comfortable.
When the controller is operating without any action, it will enter the dormant state for about 15 minutes, and the indicator light of the controller will go out.
Support dual-point capacitive sensing touchpad.
Support PC USB online upgrade product program, so as to support the latest upgrade system of PS4 host. It can avoid the problem that the product cannot be used due to the host upgrade system.