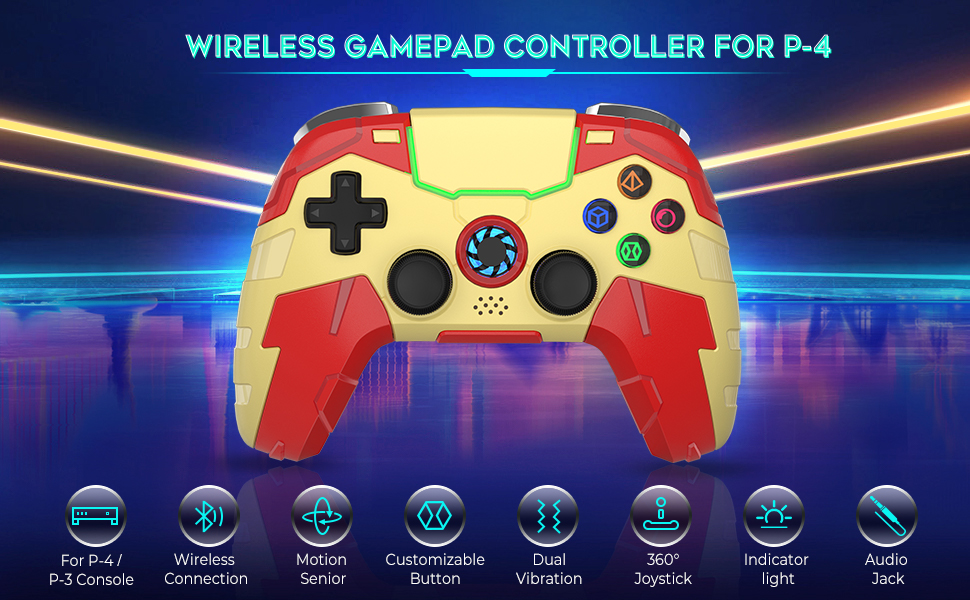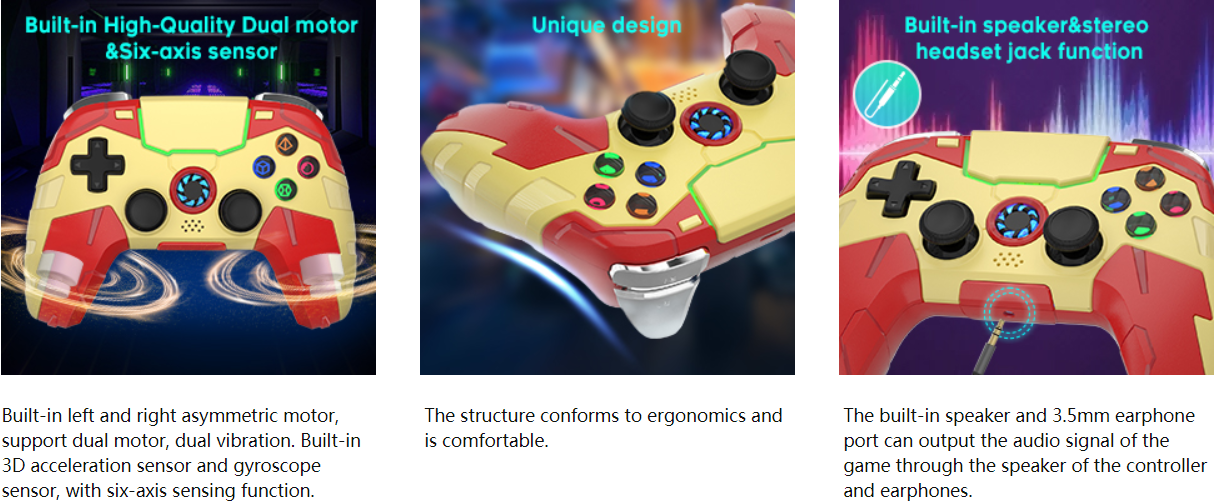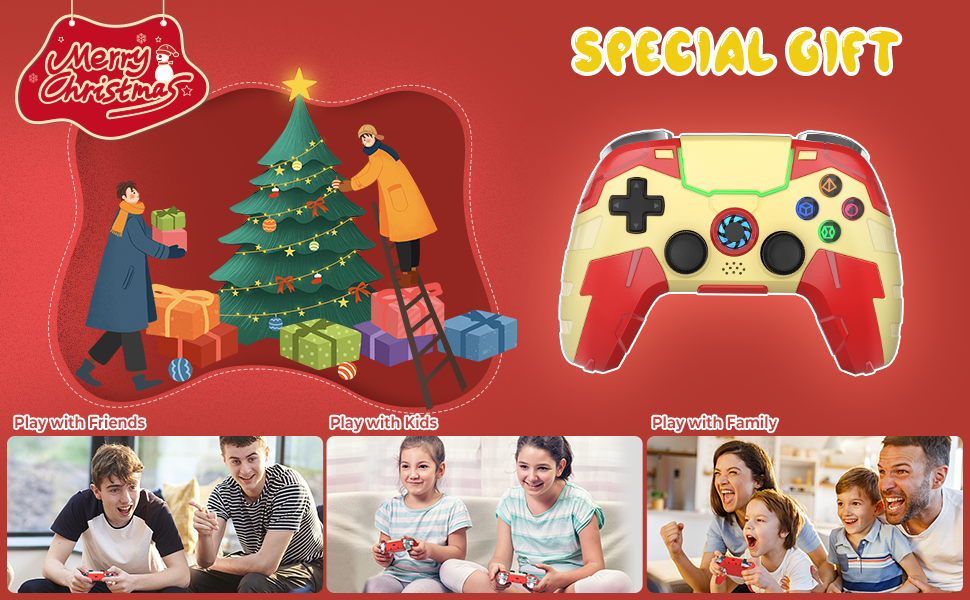 Programming function:
1. Four programming keys are on the back of the controller, which can be programmed as you wish.
2. The programming function can input any action key or combination key function.
3. Set the programming key: first press and hold the programming key to be recorded, and then press the OPTIONS key for 3 seconds, the light bar will shine blue, red and green in turns. Release the pressed key to enter the programming input mode.
4. At this time, press one or more conventional function keys to be copied (X / O / 口 / △ / L1 / L2 / R1 / R2 / up / down / left / right).
5. Press the programming key again to exit and complete the setting. The light bar lamp returns to the display state before setting.
6. Clear programming key function: press and hold the programming key and OPTIONs key to be cleared for 3 seconds until the mode light flashes blue, red and green in turns, then release the key and press the programming key to be cleared to clear the programmed function recorded last time.
7. The programming key has no TURBO function.
8. Restore the default value: press and hold four programming keys + OPTIONS keys for 3 seconds at the same time. When the color of the light bar shines blue, red and green in turns, release the keys and the light is always on, and the default value is restored.