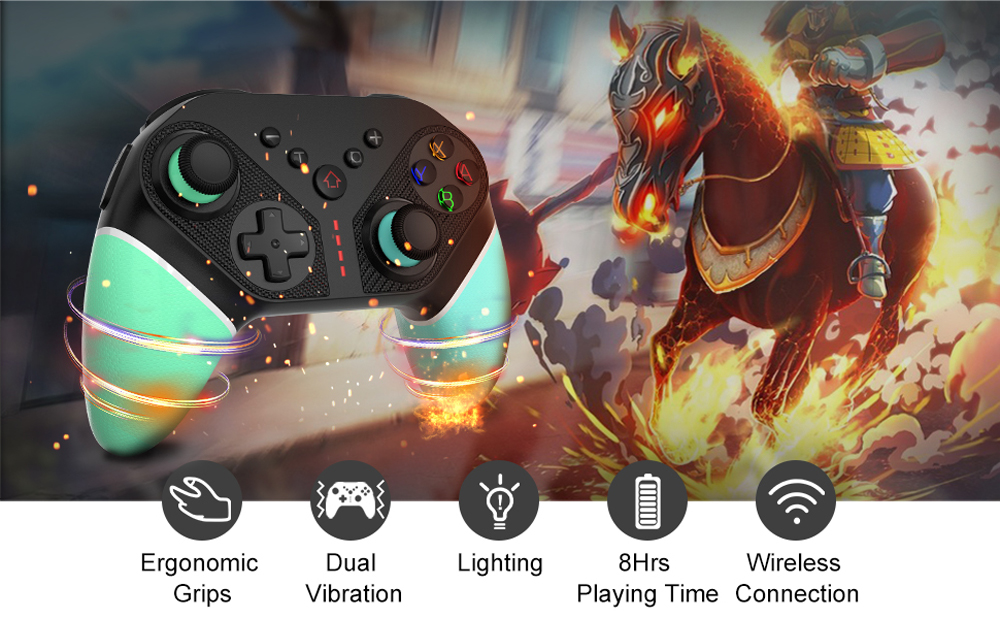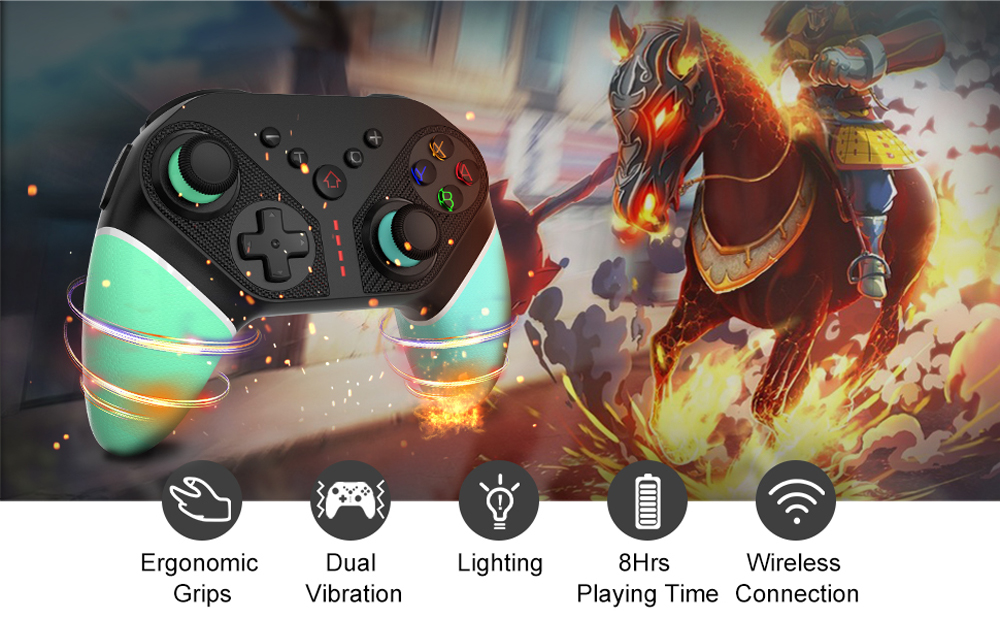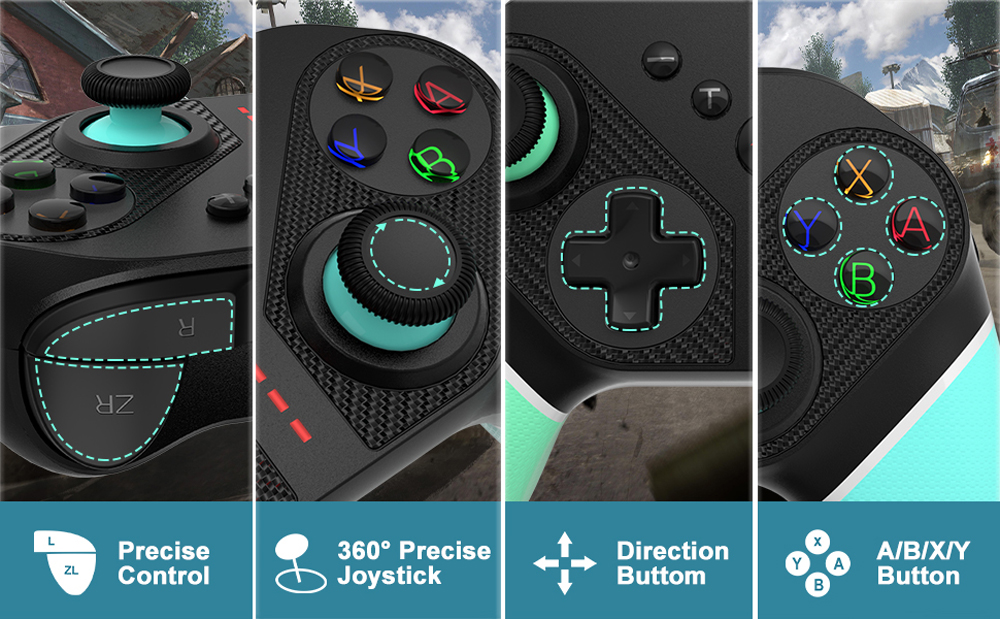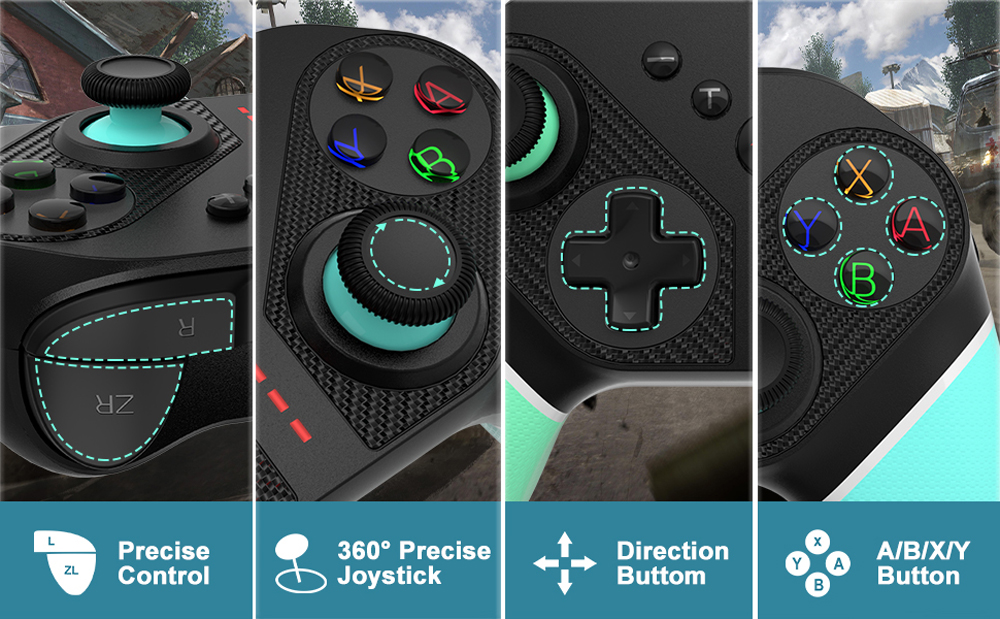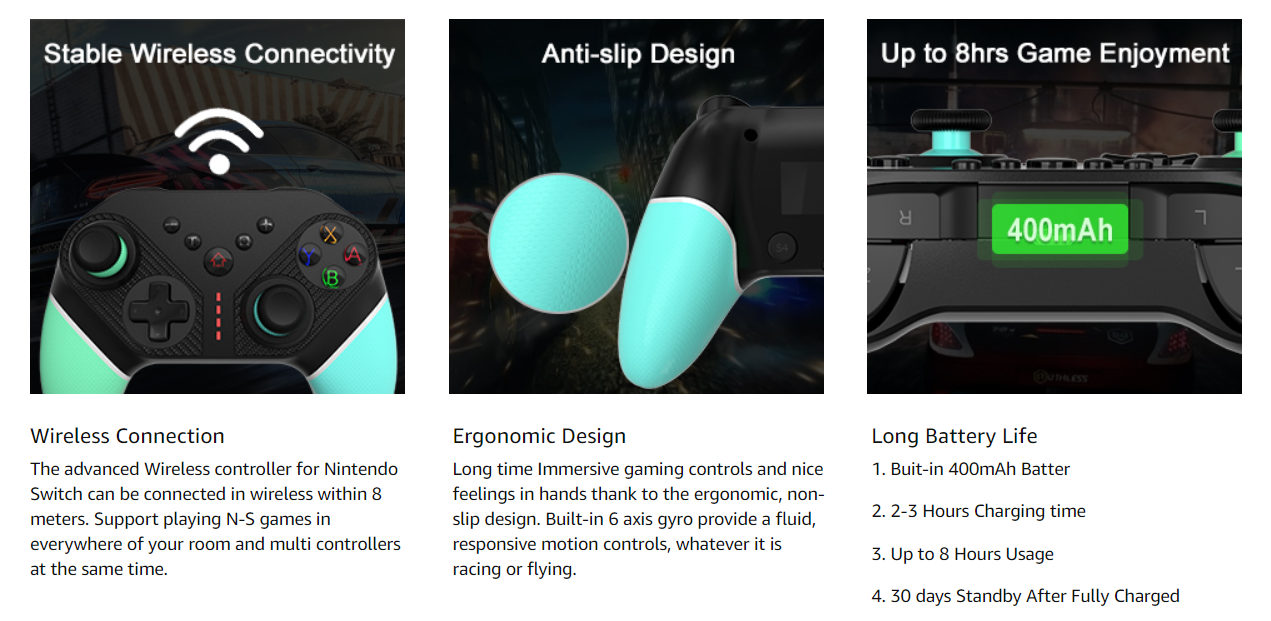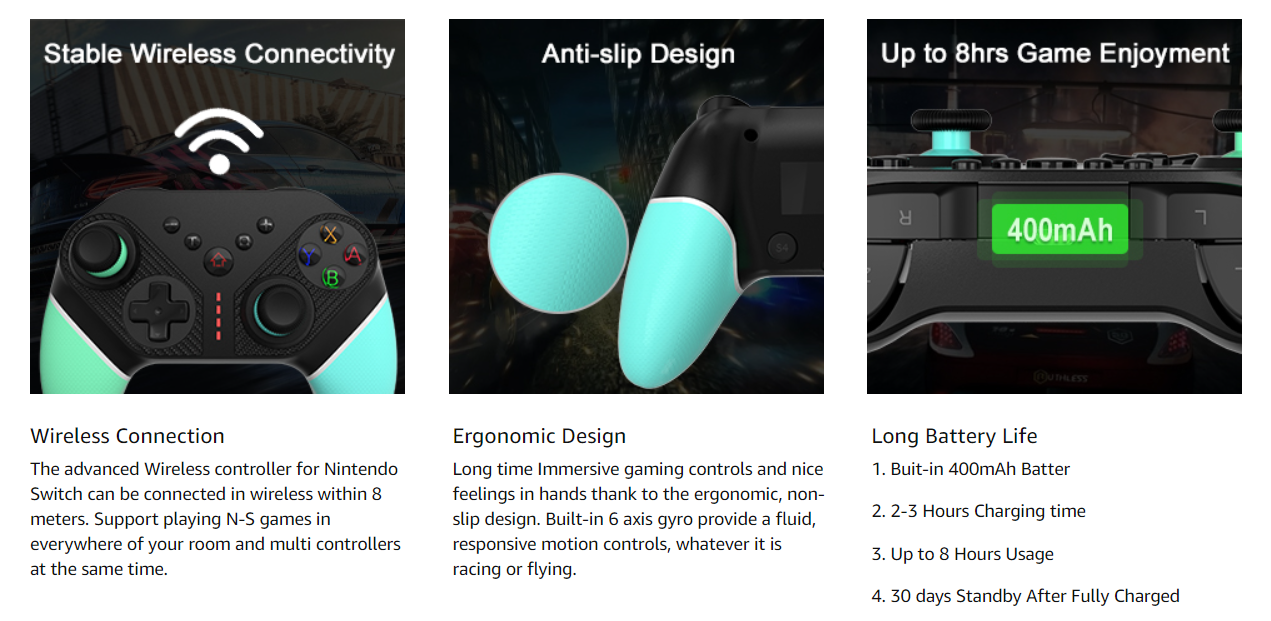 Easy Connection For Nintendo Switch Console
First connect wireless controller remote to console: Turn on Switch Console, click the following selection on the main interface :
Controller →Change Grip/order,enter the console pairing mode interface
When gamepad is turned off, press the combination button B+HOME for about 2 seconds to turn on the Pro controller to enter the pairing mode, the LED lights start to flash quickly, when one or more LEDs are always on, that indicate the Switch remote controller paired with the console successfully, then press A button to operate.
Already connected: Press the HOME button for 2 seconds to turn on game pad. It will connect to the console automatically, then press A button to operate.