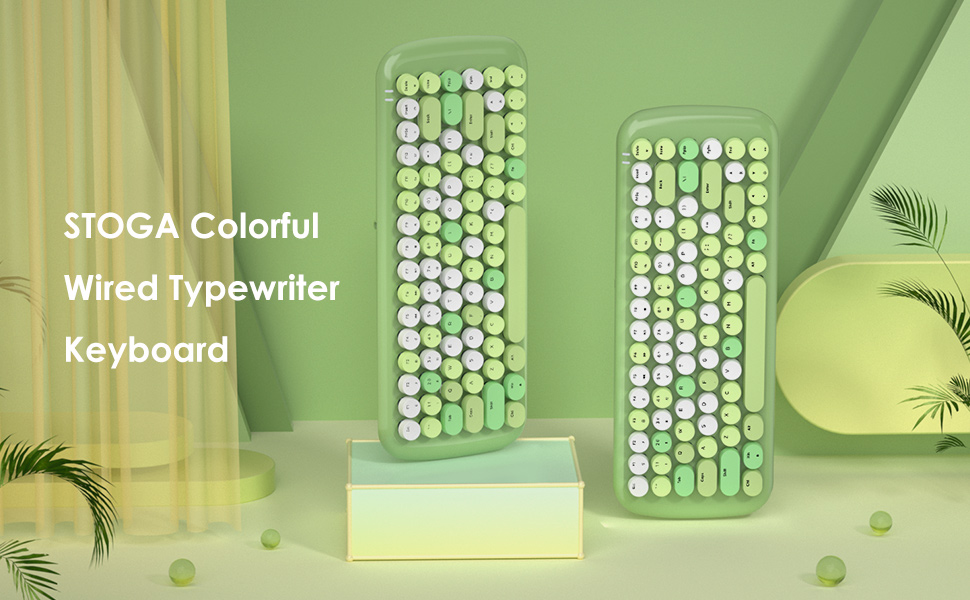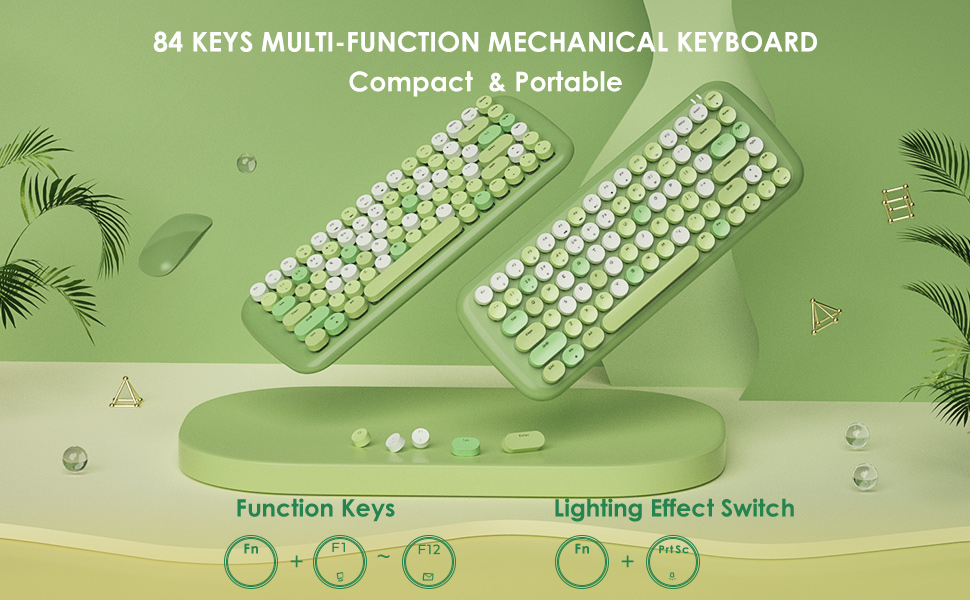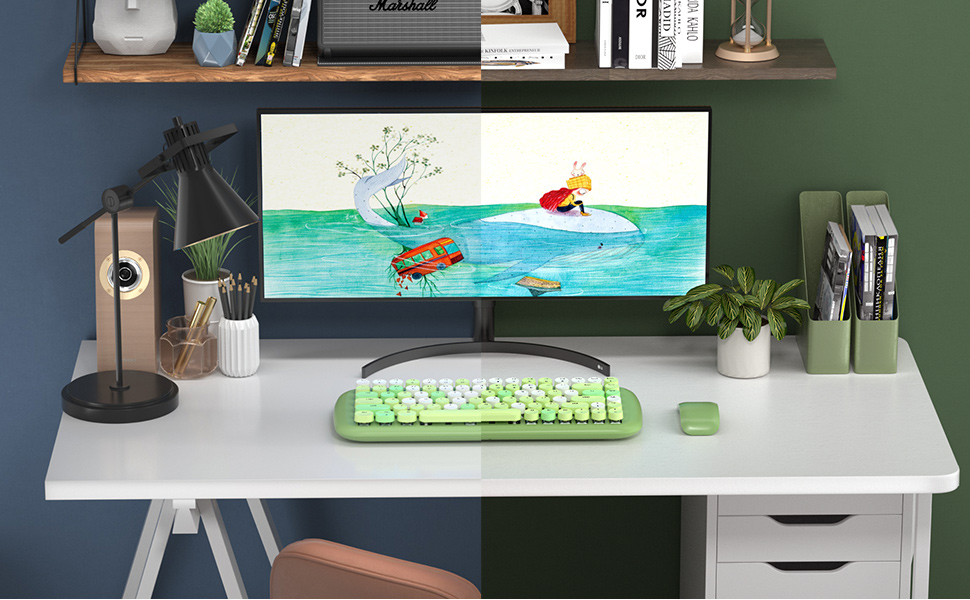 Stoga gaming keyboard mechanical with 20 light effects. Use FN+PrtSc to switch the light effects. White background lighting does not affect the keyboard colour even in daylight. It is very useful for social recordings. The soft light does not dazzle and the buttons are clearly visible at night.
This typerwriter keyboard has a unique style with an 84 key design that is lightweight and space-saving. Braun switch keyboard mechanical that gives you the best gaming experience, enjoy the rebound of the keystrokes, excellent touch and accuracy.
Stoga mechanical keyboard with the brown mixed keycaps are bright and beautiful. The concave round keycaps attached to the fingertips relieve fatigue during long typing sessions. Mechanical gaming keyboard provides smooth and comfortable typing.
The keyboard PC has a removable USB type C cable to ensure a secure connection and reliable transmission during travel. The mechanical keyboard is a good gift for your friend.
The gamer keyboard package contains 1 x keyboard, 1 x user manual (English language not guaranteed), 1 x 1.8 m USB keyboard cable.