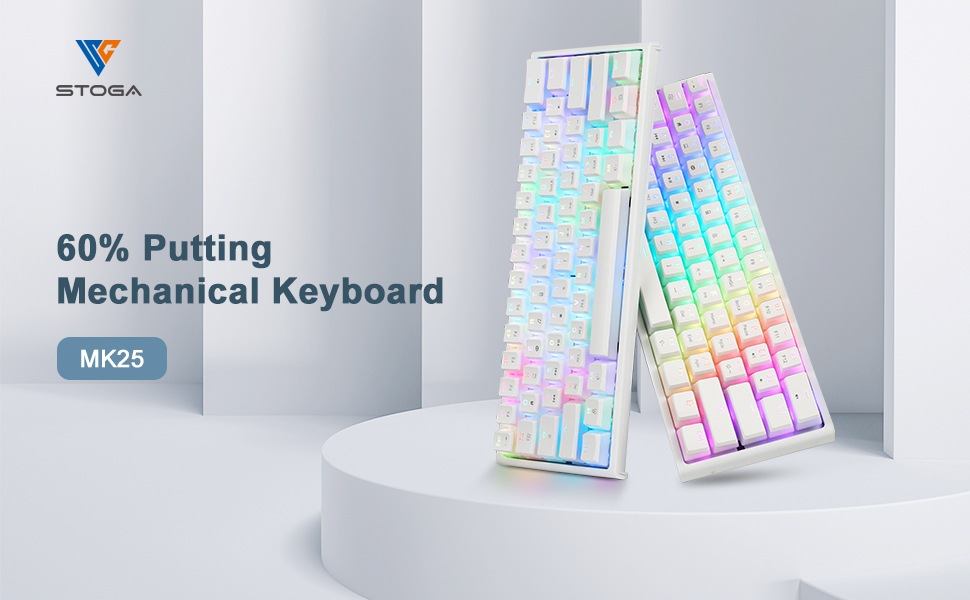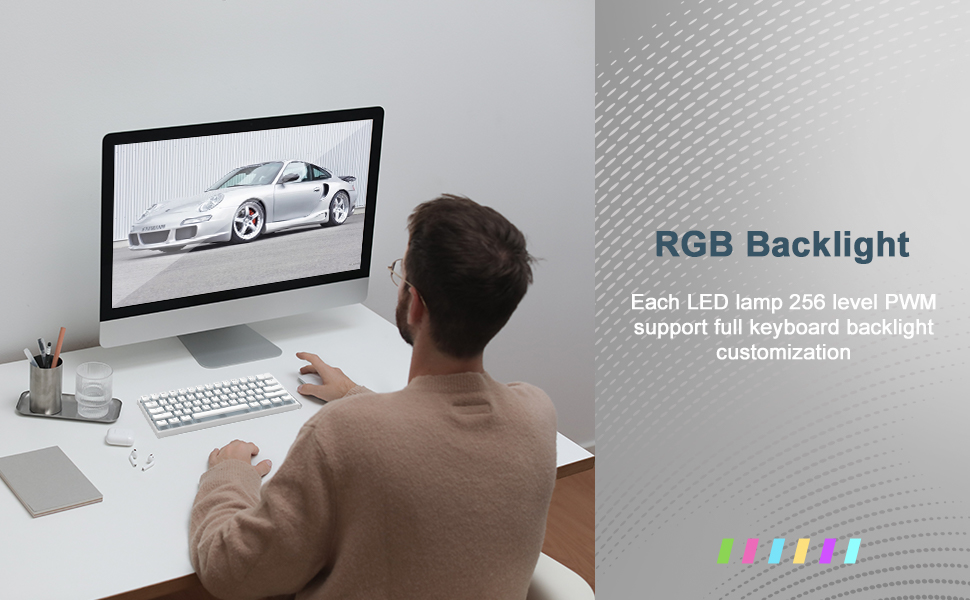 🎃【Mini Mechanical Keyboard】 STOGA gaming keyboard have excellent key responses,Small rgb keyboard have a decent spread of keys for most hand sizes, a satisfying tactile click to each press.Gaming keyboard with pudding keycaps is made for esports, and its small, sturdy build makes it good for carry

🎃【Pudding Keycaps Keyboard】This white keyboard is a compact 61keys layout, if you're in search of a great little wired mechanical gaming keyboard that can also be your daily driver for work, you've found it, Teclado gaming keyboard get your mouse and keyboard hands closer together

🎃【63 inches Long Type-C Cable】Wired gaming keyboard equipped with a USB passthrough, featuring some gorgeous ABS pudding keycaps , and full RGB back lighting. Mk25 white gaming keyboard also uses a detachable USB-C-to-USB-A cable make it is better for travel

🎃【RGB rainbow light】RGB gaming keyboard is set up with ABS keycaps that let the light shine through their translucent sides.Full-key RGB backlight supports one-touch lighting, keyboard unique pudding keycaps really let the per-key RGB lighting shine. Per key RGB lighting make your gaming keyboard one-touch lit up like a rainbow

🎃【Quiet Brown Switch】If you are really looking for a quiet mechanical keyboard, but also want to have the click feeling when typing, this Brown keyswitch gaming keyboard is your good choice. The STOGA mini keyboard white has an extremely long life. MK25 mechanical keyboard can take far more punishment.