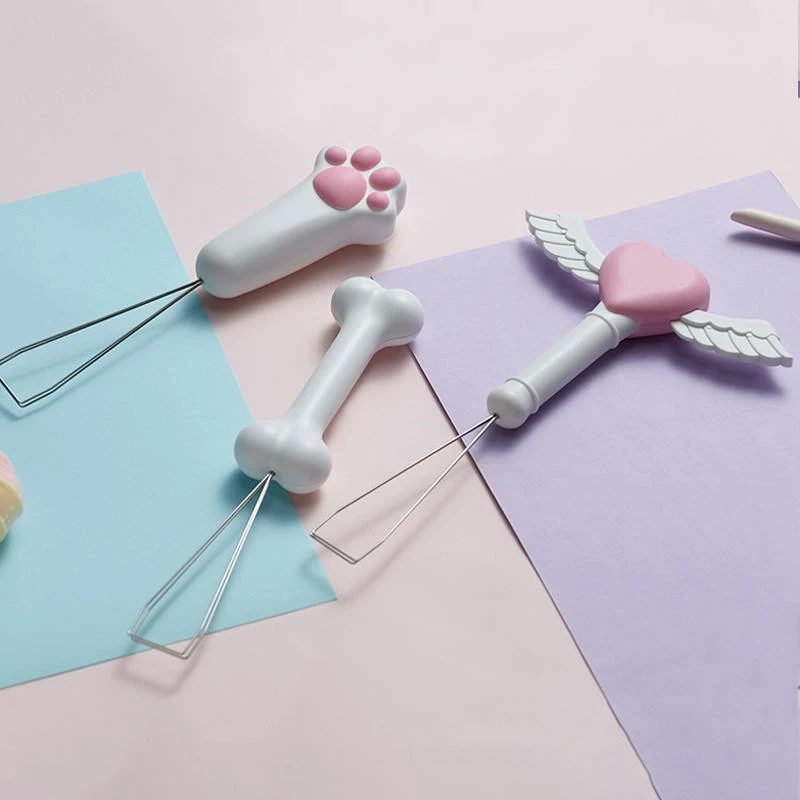 Must Have for All Mechanical Keyboard Owner- If you want to replace your keycaps, this key puller is your best choice. Cool and cute shape, four shapes for you to choose, to meet all your needs.
High Quality- Excellent repair tool kit. Made of high quality Steel material and Plastic (PC+ABS) Handle. 3 in 1, save space design, very durable,exquisite workmanship. Non-slip designed handles are strong and comfortable.
Easy Fitin Your Hand- Puller Wires can bend outward to fit onto every key except the space bar, very convenient for removing keycap.Our Plastic (PC+ABS) Handle has a ROTATING CAP for Optimum & Precise Control.
Multi Functional- Works well for most of merchanical keyboard and mouse repair.
Easy To Take- The all in one tool kit is compact with keycap puller and screw drivers bits storing in the repair tool, for convenient to store and carry.