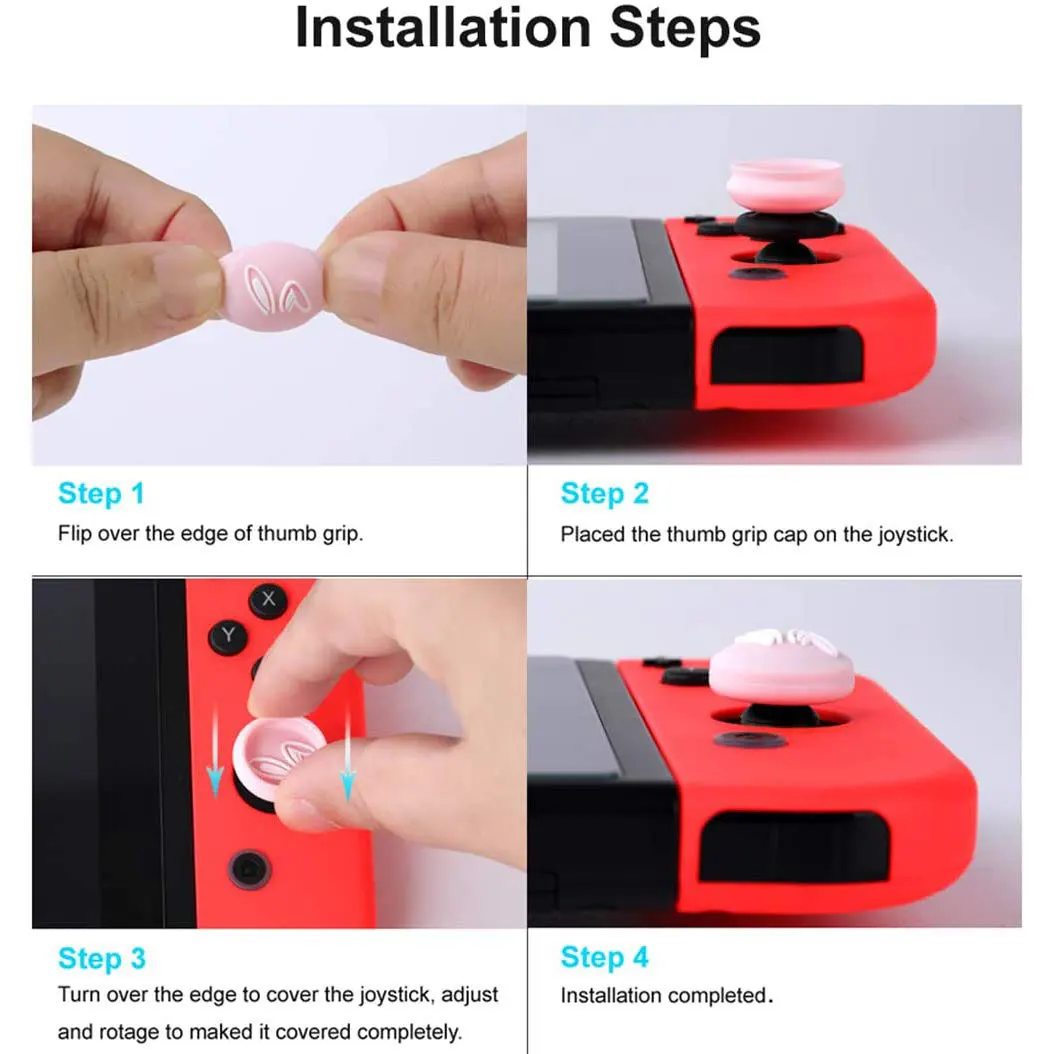 Designed for Switch & Switch Lite, perfectly fit Joy-con controller joystick.
Protection for your joystick, prevent scratches, bumps, dirty or other damage.
Soft and Comfortable, the high-quality silicone materials make it softly and touched feeling better.
Cute and lovely, the Sakura Flower design adds flavor and vitality to your gamer, makes your Switch more attractive.
Fit in perfectly, compact with the joystick after install, you won't worry it fall off but need some skill when installing.