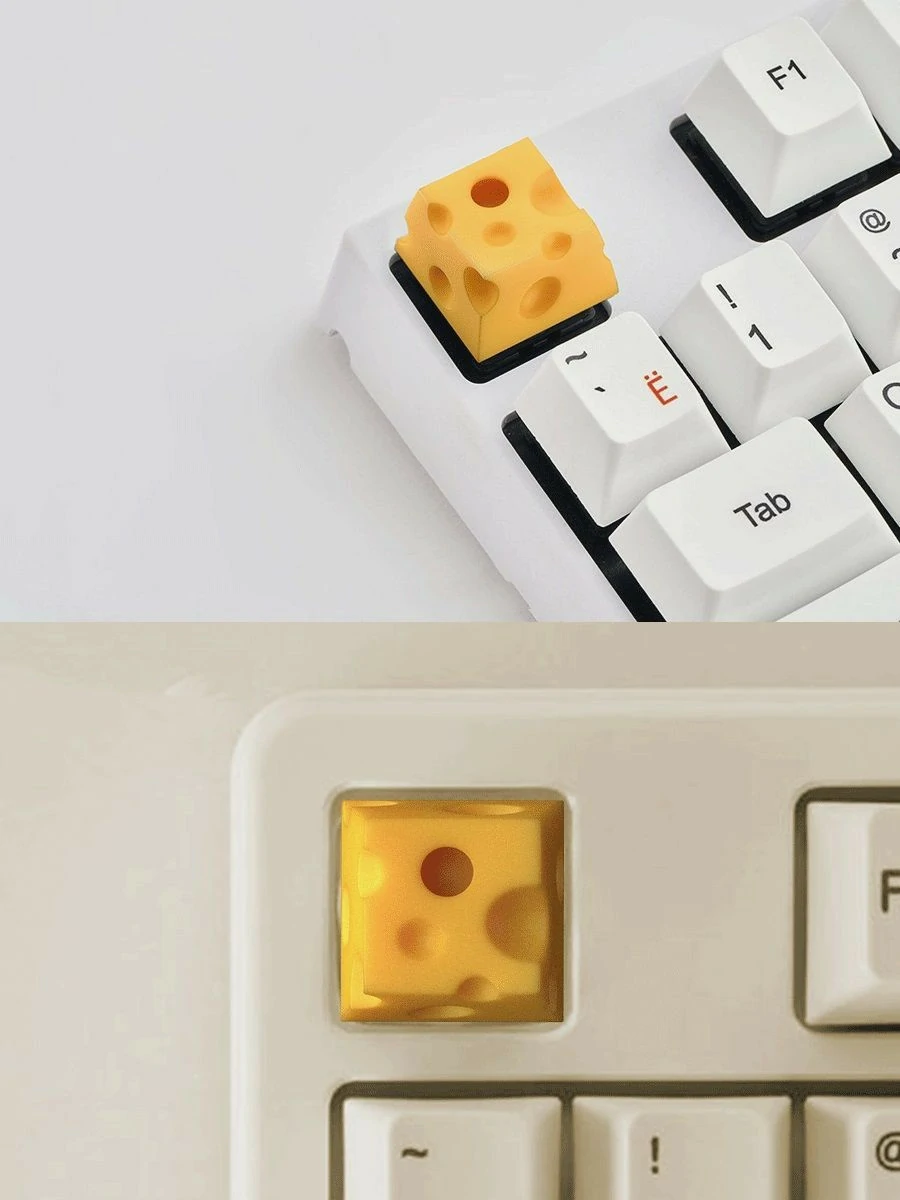 Personalized keyboard equipment for players-Very suitable for MoBa and FPS gamers. The cute and unique cheese appearance will help you find the specific function keys instantly. Yellow custom keycaps will make your keyboard full of personality.
Lovely cheese keycaps-The soft cheese on the keyboard serves as the keycap. When you press the button, it's like you are pressing a sponge! Cheese keycaps will make you feel soft, because it will give you slow rebound feedback.
Strong compatibility-The bottom of the cute pink keycap adopts a keyboard universal cross fixed structure, which is compatible with most mechanical keyboards, cherry, gateway switches, MX switches, and kailh switches.
A gift for game lovers-A perfect birthday gift for children, teenagers, friends, and adults. It is an ideal choice for keyboard lovers, electronic players, and those who like custom keycaps. Maybe you don't have a cat yet, but you can choose to put on the cute cat keycap first.