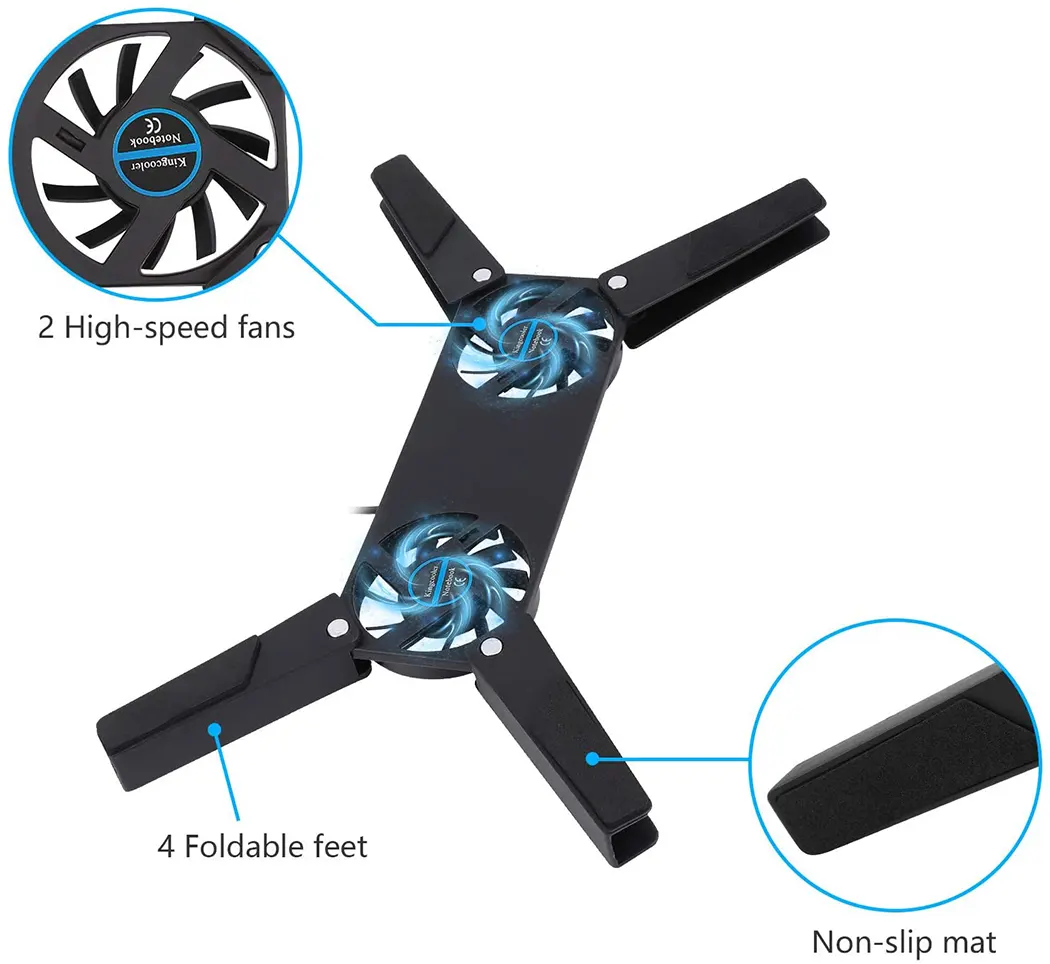 Laptop cooling pads are often large in footprint and don't play nice with already packed laptop bags. The YOSIYO Mini Folding USB Laptop Cooling Pad sports some transformer widgetry – ok it just folds up – and its built-in fans are powered by the laptops USB port making it ideal for on the run action. When folded the pad measures just 6.7×2.6×0.83inch (L*W*D).
This dual fan laptop stand can blow cool air to the laptop bottom and reduce the heat that laptop create from woking.
 This USB fan laptop stand is foldable and you can easily fold it into small size, so you can put it in the backpack.
This notebook cooling pad uses USB to power the fan which means you can use the laptop to power it.
This laptop cooling stand has non-slip pad on the surface and can prevent laptop from sliding and won't hurt the laptop bottom.
This laptop holder is made of durable ABS material and is tough, hard to break, you can use it for a long time and is easy to be cleaned.