【Compatibility】This product is used for playing single joystick control games of N-Switch & Switch Lite console (such as Mario series, Street Fighter 2, Fast RMX, etc.)
【Plug & Play】Connected with N-Switch & Switch Lite console via Type-C, take power from the console directly and control the game operation of the console. (Please confirm "the Pro-controller wired connection" is on in N·S system settings before )
【Two-Player Mode】Suport two players play games at the same time, experience the fun of competition. With Turbo (acceleration) function, make it stronger and faster when playing games.
【Support PD Quick Charge】Support PD quick charge function, Support charge the console via Type-C 5V power supply or N·S original adapter while playing games.
【TURBO Continuous Function】Support setting button combo "TURBO" function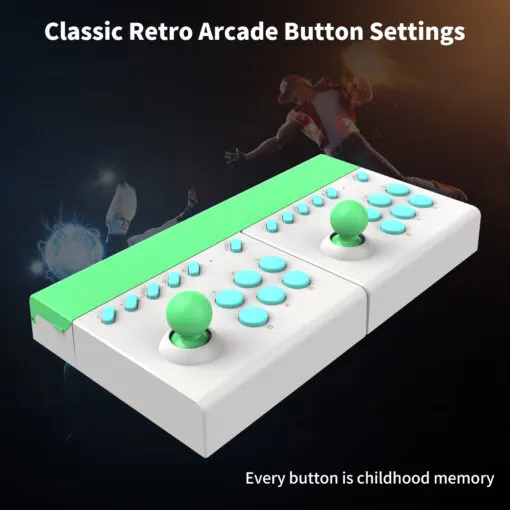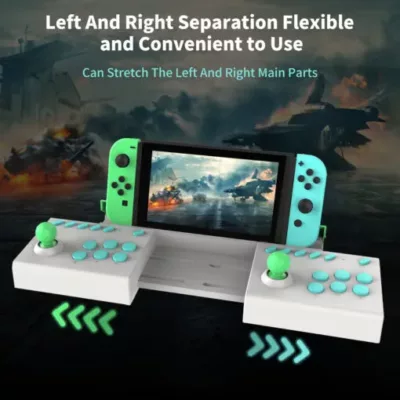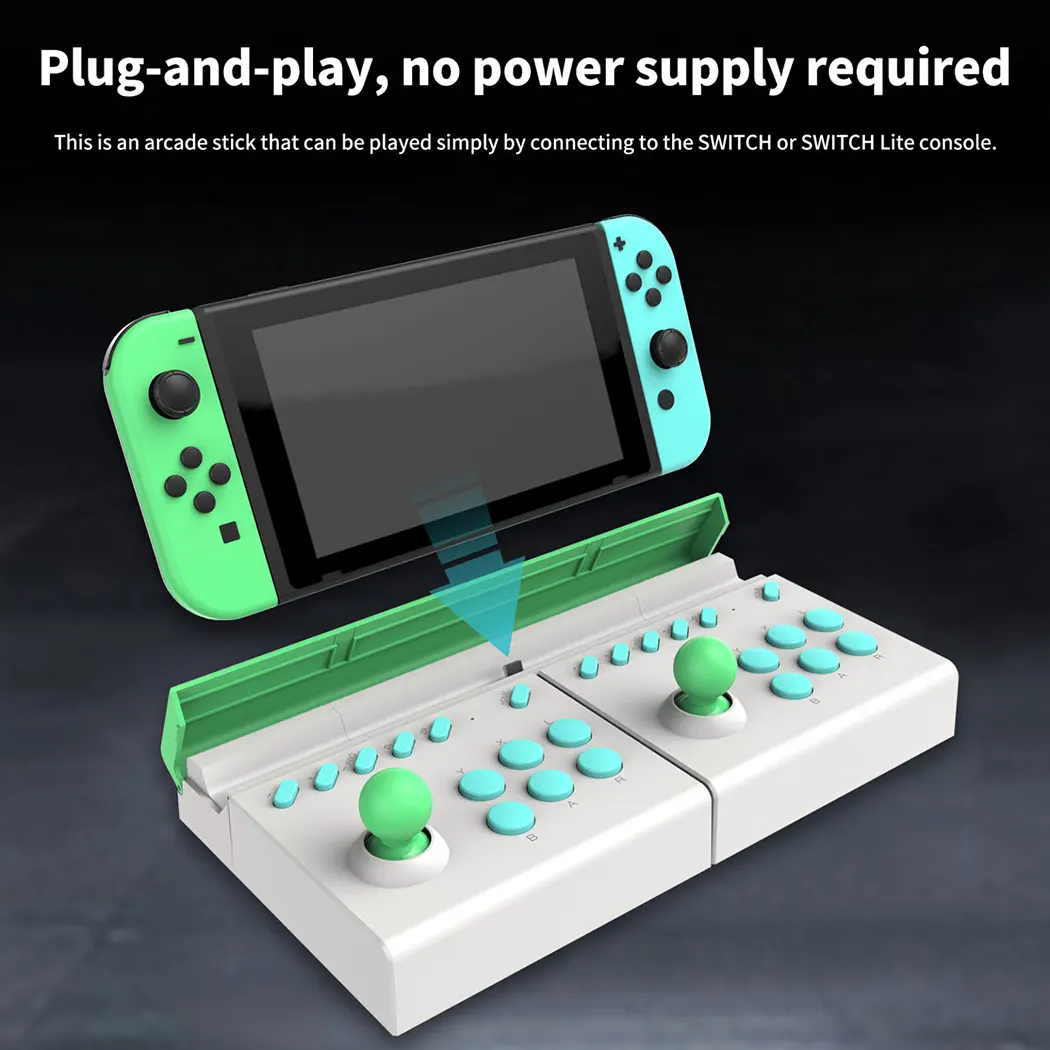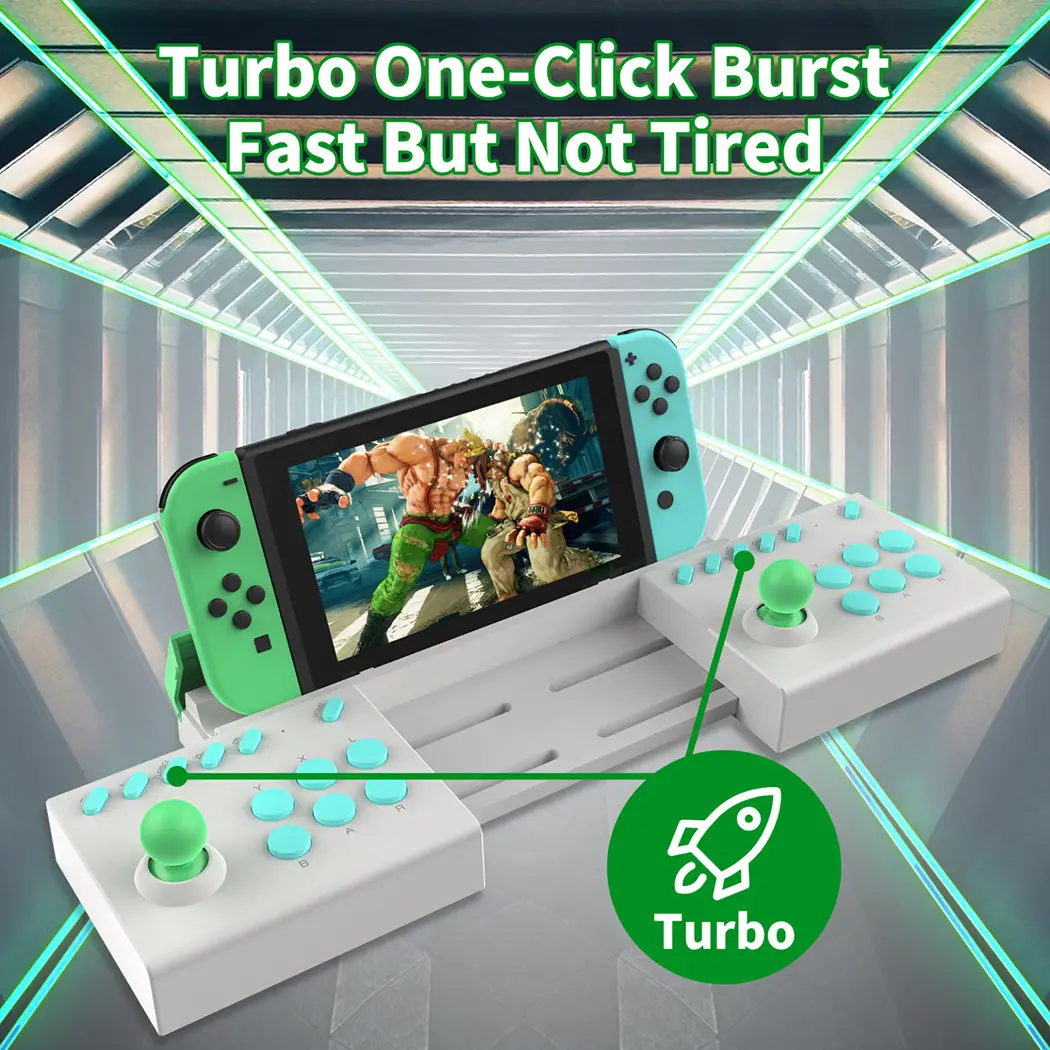 TURBO Function:
1.8 action buttons (A/B/X/Y/L/ZL/R/ZR) can be manually with TURBO function.
2.Setting method: Long press the action buttons,then press the TURBO key lightly to turn on; Long press the action buttons, then tapping the TURBO key to turn off TURBO function. Notes:Turbo settings are separate, joystick 1 setting is only for joystick 1, joystick 2 setting is only for joystick 2.
After the product turned off, shutted down/ sleeped or restarted, the previous Turbo setting will be cleared automatically. If you want enable TURBO function, please reset it.