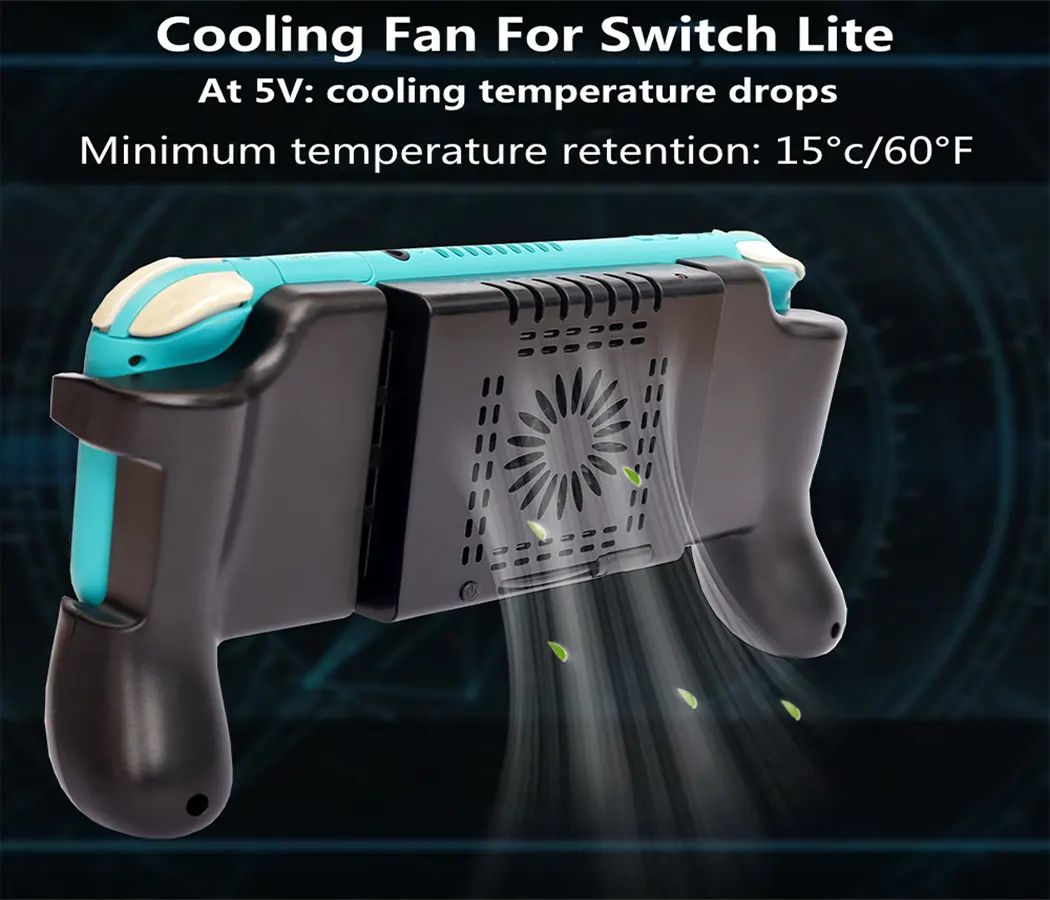 Designed specifically for Switch Lite. This product can be used as a hand-held game controller and a cooling fan with a bracket design. Easily carry it with you, no need to take more, giving you a perfect gaming experience.
This product is equipped with a cooling fan, which can prevent the Switch lite host from overheating when playing games and prolong the service life of the Switch lite. This multifunctional gamepad is a must-have for switch games!
Unique grip design, easy to use, light weight, with normal grip way for your hands, ideal for relieve your hand pain and acidity.helps relieve your hand pain and acidity. The back is designed with a support frame, which is convenient to release your hands, improves the hold of a N-Switch/Switch Lite in handheld mode, no longer do your hands have to feel fatigued.