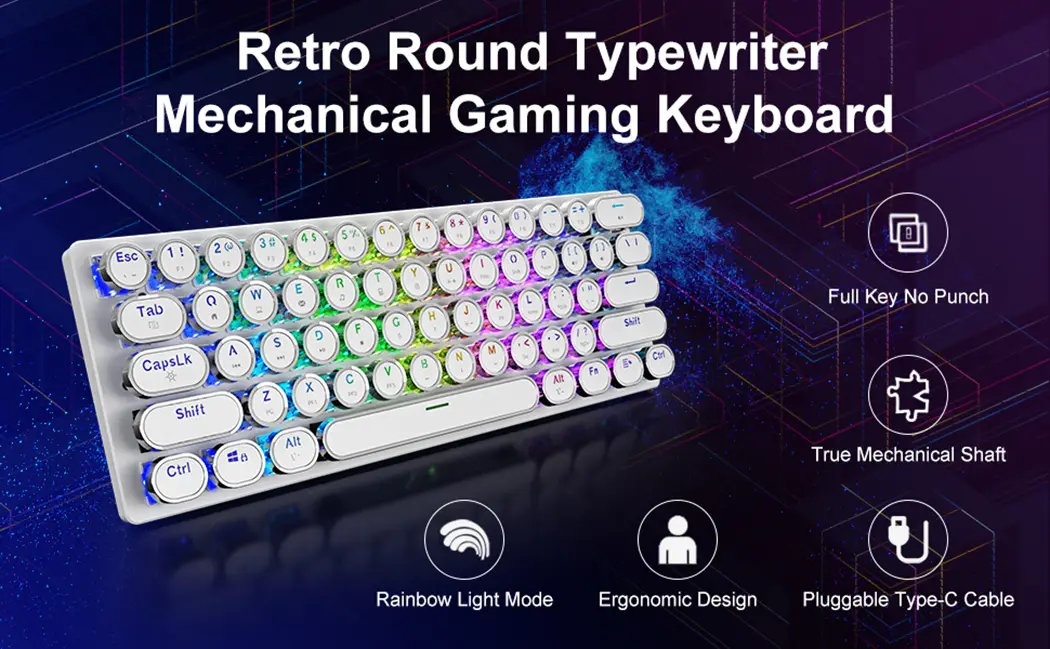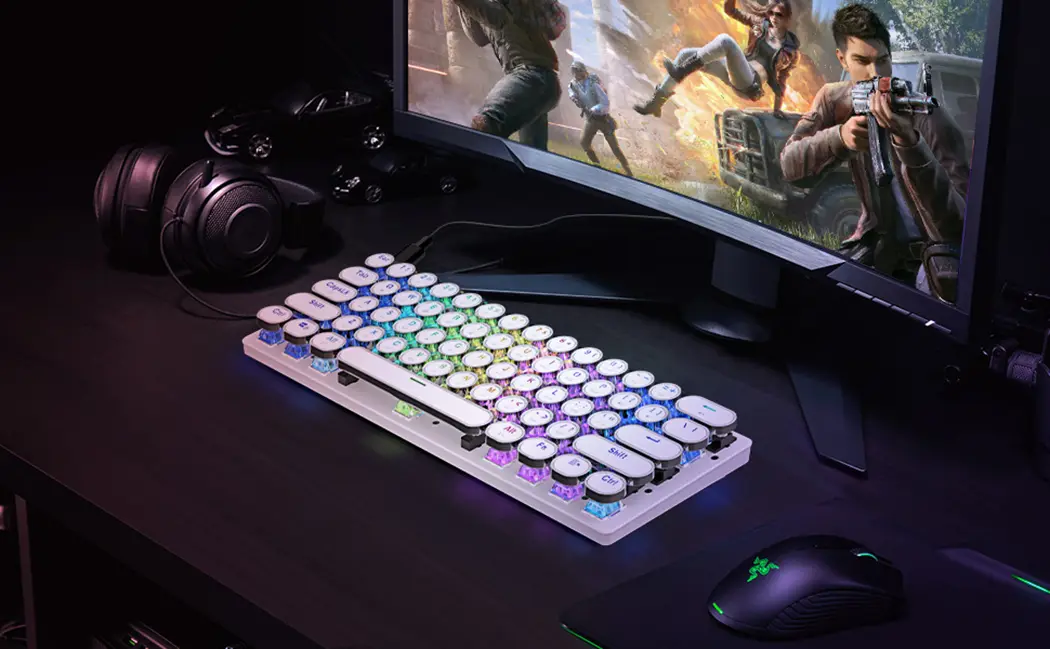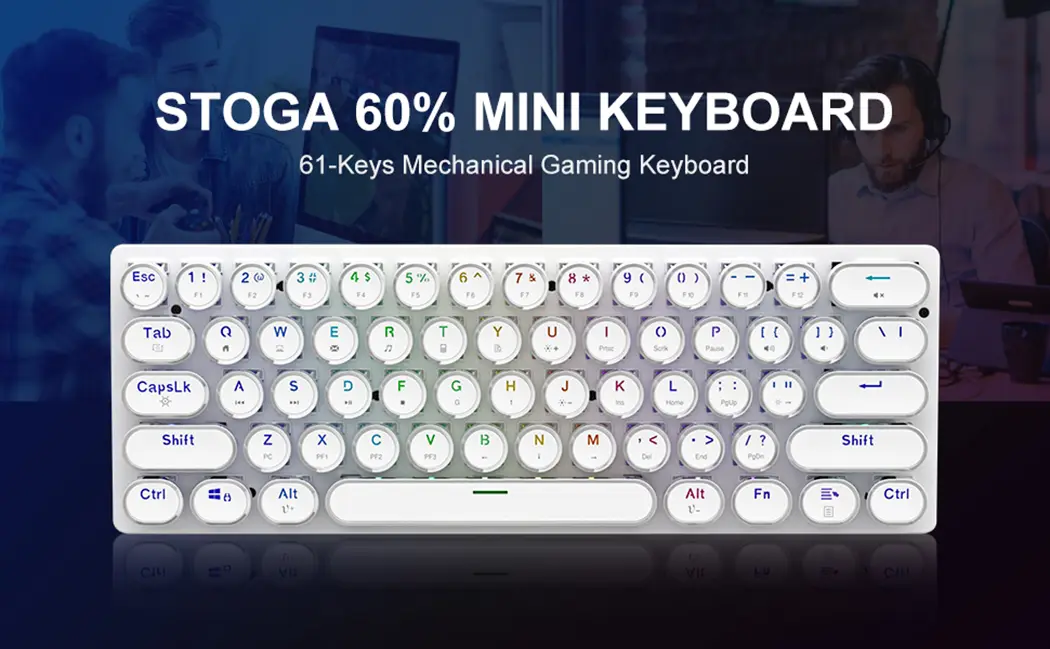 [60% Mini Keyboard] The 61-key ultra-compact layout allows you to have a tidy desktop. The retro keyboard uses function keys to achieve 100 keys (standard keys and multimedia function keys).

GB backlit keyboard and brown switch] STOGA gaming keyboard can customize RGB backlight, eye-protection backlight is delicate and soft. The brown switch mechanical button is silent and resistant to percussion.

[FN key flip and flash memory function] The FN key of the LED keyboard is used in conjunction with other keys to achieve multi-functional applications and more user-friendly. The keyboard flash memory,supports power-down storage (64K storage space), which is tailor-made for typists and gamers.

[Sturdy and ergonomic design] An ergonomic mini mechanical gaming keyboard with a unique round button appearance can reduce hand muscle fatigue caused by long-term use. The keyboard is customized with metal material, sturdy and durable, it is the best choice for office and games.

[Game Compatibility] This wired mini gaming keyboard is easy to use, perfectly matching the windows series, compatible with Android, Linux, IOS and other operating systems.